Need A Night Off From Being A Parent? This Babysitting App Is A Life Saver!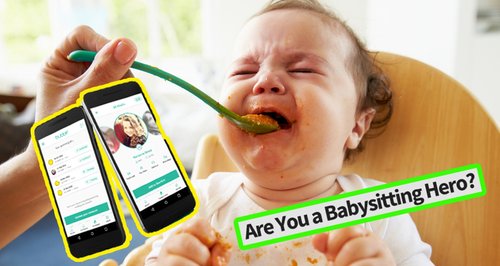 Brand new app Bubble promises to put tired parents in touch with top quality babysitters. it's got to be worth a try, right?
Has your social life taken a hit since you welcomed screaming children into the world?
If the answer is yes then you NEED to check out brand new app Bubble.
This babysitting app understands that you don't want to leave your kids in the hands of just anyone, which is why it works a bit like Facebook, recommending sitters who've already been used by your friends, colleagues and acquaintances.
In fact, the app is so simple it allows you to find, book and pay for local babysitters in just a few minutes.
Bubble was created by two dads, Adrian Murdock and Ari Last, who wanted to help parents get back out there after having kids. Well, it can't be Peppa Pig 24/7!
In the spirit of social media, the app uses data from Facebook, schools and nurseries in order to connect parents with trusted babysitters.
Plus, it has a two-way rating system like Uber, so if they're a poor choice you can let other mums and dads know!
The service is free for babysitters, who set their own fees, but it parents will be charged a £3.50 booking fee.
What do you think? Will you be giving this new app a try?