The Awkward Moment A WHALE Upstaged This Bride At Her Wedding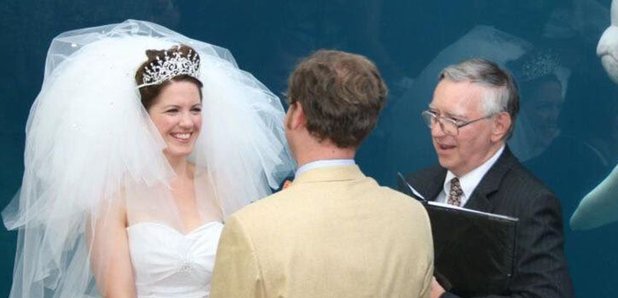 Yes you read that correctly...a whale gatecrashed this couple's wedding!
What's the WORST thing that could happen at a wedding? Up there with the worst is probably a gatecrasher.
But in this instance, the intruder made it pretty much the most memorable wedding the internet has EVER seen.
These lovebirds were tying the knot at Mystic Seaport, a maritime museum in Connecticut, USA when an unlikely guest arrived....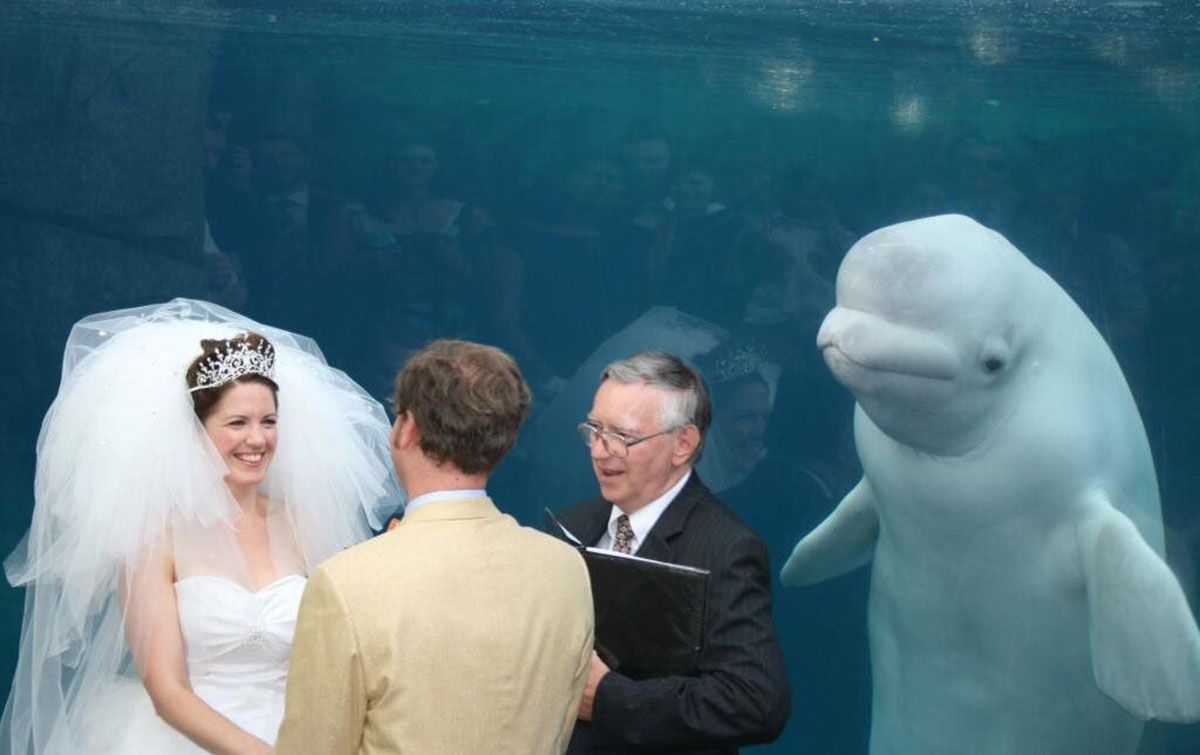 A giant Beluga whale!
You couldn't plan this incredible picture if you tried.
And predictably, as soon as the image surfaced on Reddit the internet went wild and came up with their own hilarious versions...
A hilarious Beluga bride!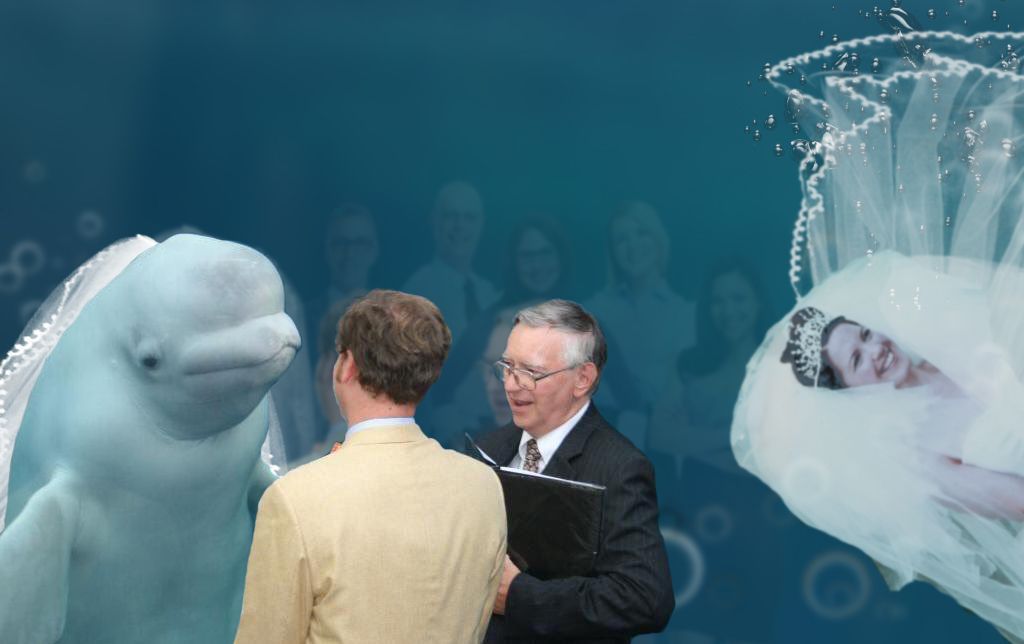 Image: Reddit user albo_underhill
A Beluga best man!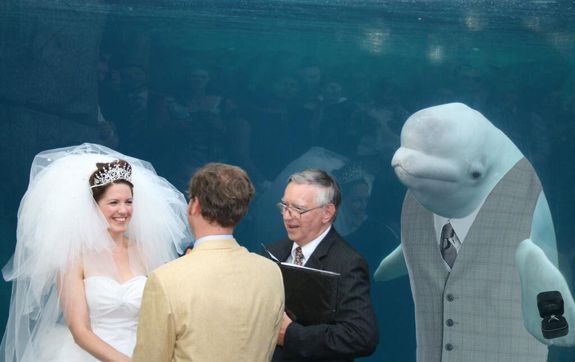 Picture: Reddit user Shashakeitup
and last but not least....a hilarious swap with the vicar!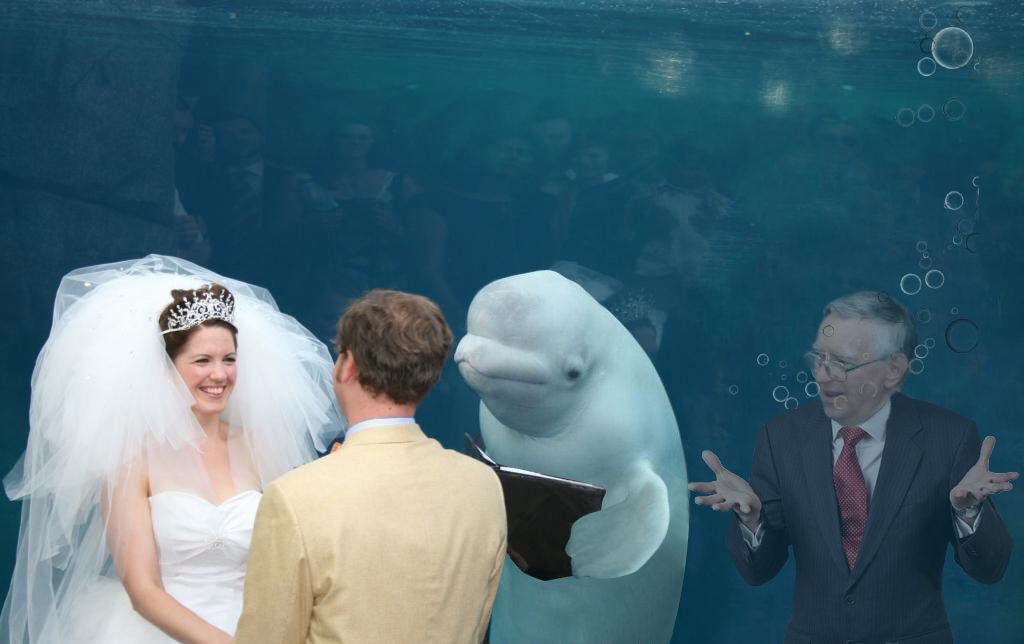 Thank you internet for your amazing reactions to the best wedding photo we've seen yet!