How To Beat Blue Monday 2016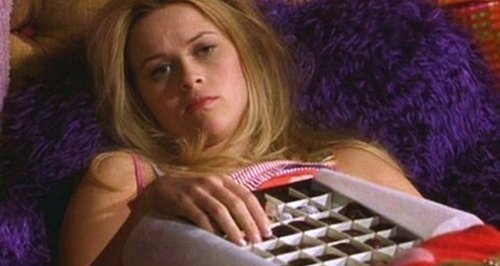 We're sorry to tell you this, but the so-called 'most miserable day of the year' is upon us again. If Blue Monday has got you down, here's how to banish the blues...
Feeling down at the moment? Eaten a whole tub of Ben & Jerry's ice cream and it's not even lunch time? You're far from alone. Today is 'Blue Monday', which is apparently the 'most depressing day of the year'.
In fact, new research has revealed 34% would consider calling in sick on the third Monday of January, whilst an overwhelming 73% admitted to a lack of motivation by the third week of the new year.
The study by beabetteryoucourses.co.uk found top contributors to Britons Blue Monday woes, were; bad weather (32%), money worries (21%), stress (18%), sickness (16%), and the breaking of New Year's resolutions (8%).
Simon Bubb, managing director at beabetteryoucourses.co.uk said: "January and the New Year is a popular time to consider a career change and it seems that the Blue Monday lull in motivation and lack of enthusiasm is enough to give those who are considering a change the push they need."
"Careers in the wellbeing and fitness industry are very rewarding and motivating, as trainers help set and achieve targets with clients who are struggling and need extra support. Reaching goals and spurring on clients will also ease their worries, help them stick to resolutions, and brighten their Blue Monday, actually making a difference in people's lives."
How To Banish The Blues...
Yes, it's Blue Monday – but the 18th January doesn't have to involve you crying into a pack of Doritos or having "I'm blue da ba dee da ba die, da ba dee da ba die" on repeat.
"What can be done to cheer us up?" We hear you cry! Well, have a read of the below and you'll be smiling in no time...
Get outside!
It may seem simple but popping out for a bit of fresh air will make you feel better. Natural light helps stabilise serotonin and triggers endorphin, both mood-boosting hormones. So see if you can get outside for at least ten minutes today.
Turn up the feel good!
Listening to happy music has a positive effect on mood for over 90% of people, say studies. That's because music – especially feel-good songs – activate the part of our brain that's hard-wired for pleasure. Make sure you sing along to heart for extra benefits as choir members suffer less depression and even live longer.
Tesco are Giving away FREE food today!
The supermarket giant is offering free fruit in the form of kiwis, apples, clementines and blueberries at many stores across the UK between 3.30pm and 5.30pm today.
Tesco's corporate responsibility director Josh Hardie said: "We know today is the day people are most likely to be feeling the January blues, and we hope a free piece of fruit will help our customers feel a little bit happier as they shop with us."
Every little helps!