Boaty McBoatface Is Back... But It's Not Actually A Boat
13 March 2017, 13:54 | Updated: 13 March 2017, 13:55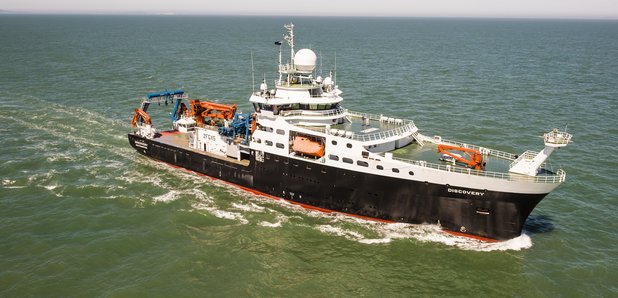 Boaty McBoatface the robot submarine has embarked on it's first Antarctic mission.
The year 2016 will go down in history as the year the Natural Environment Research Council regretted asking the public to suggest names for a £200 million research ship.
And the public overwhelmingly chose Boaty McBoatface. And officials, understandably, rejected the public vote and instead named the ship named after Sir David Attenborough.
Our best wishes to #BoatyMcBoatface for its first journey to Antarctica! Congratulations to @NERCscience! #OurOcean https://t.co/6pL6XbX87T pic.twitter.com/RC8nmMH6sa

— EU Maritime & Fish (@EU_MARE) 13 March 2017
However, the NERC respectfully reserved the name Boaty McBoatface for a research submarine and they are actually going to be sending it on an Antarctic mission.
The autonomous underwater vehicle (AUV) is completely unmanned and will be released into the Orkney passage on its first mission later this month.
Lead scientist Professor Alberto Naveira Garabato, from the University of Southampton, said: "We will measure how fast the streams flow, how turbulent they are, and how they respond to changes in winds over the Southern Ocean.
"Our goal is to learn enough about these convoluted processes to represent them in the models that scientists use to predict how our climate will evolve over the 21st century and beyond.'
BAS oceanographer and co-investigator Dr Povl Abrahamsen added: "The DynOPO project will provide us with a unique, high-resolution dataset combining moored and moving instruments, which will help us get to the bottom of the complex physical processes occurring in this important region."