Britain Facing THREE Months Of Mad Weather As 'Polar Vortex' Strikes
6 March 2017, 13:03 | Updated: 6 March 2017, 14:18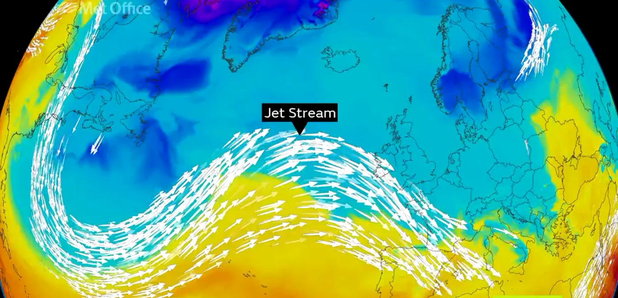 The weather forecast looks like we're in for a freezing cold Easter before temperatures soar in May.
If you are looking forward to the long weekend next month, hoping for an Easter break full of Spring sunshine and budding daffodils, you might have to think again.
A "polar vortex" is set to hit Britain in the run-up to Easter Sunday, bringing with is arctic temperatures and icy winds up north.
There will be further changeable weather this week as frontal systems push in from the Atlantic bringing rain and strong winds at times pic.twitter.com/kcyy53MHeG

— Met Office (@metoffice) 6 March 2017
The Met Office has warned of three months of mad weather, where temperatures will flit from Atlantic gales in March, to polar snow in April and a heatwave in May.
The forecasters say Atlantic gales could bring gusts up to 50mph in the South this week.
Councils have been briefed to expect snow around Easter Sunday in April.
Over the past five years, Met Office records have shown lows of -5°C to -11°C for April time, and a 'polar vortex' is set to continue this trend.
This week's unsettled weather is due to the #jetstream which will be running over the UK. As it pushes northwards things should turn milder pic.twitter.com/DakXeC1A9K

— Met Office (@metoffice) 6 March 2017
The 'polar vortex' is the North Pole's dominant low pressure and is predicted to weaken, which means that the high pressure would block mild westerly winds and allow cold air to hit Britain.
However, to confuse us even further, temperatures are set to soar to 26°C in May.
The changeable weather means that it's going to be hard to plan ahead so keep an eye on the wather forecast!