You Won't Believe How Many People Take Their Dogs On Dates!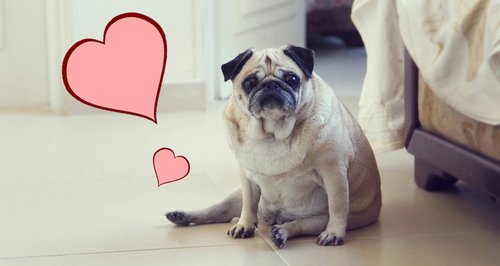 It turns out our beloved pet dogs can make or break a relationship...
Have you ever dated an incredible person, thought they were the bees knees, took them home...and only then realised they didn't like your dog?
THE HORROR! It turns out that us Brits are obsessed with our pet pooches getting along with the loves in our lives. Otherwise it's a case of make-or-break.
A survey of 2,500 dog owners by DogBuddy.com found that 98% of Brits would call a relationship into question if their partner didn't get along with their four-legged friends.
Plus, 40% of owners would take their dog on a date just to triple check that the person in question is a god pet-match.
Now what we want to know is, what if a person has the looks of a supermodel, the brains of Stephen Hawking and is as kind as Mother Teresa...but they just hate dogs. Would you stop dating them?
It's too hard to make a decision!!
It's official, we're a nation of dog obsessives, but can you guess who has been named Britain's best dog-owning celebrity? Hint, he has an alter ego called Lily...
Yep, Paul O'Grady is top, followed by Tom Hardy, Graham Norton, Martin Clunes and Kate Middleton...although we reckon the Duke and Duchess of Cambridge should be higher up the list.
Paul O'Grady had a few things to say about being named the winner..."I'm very flattered to be voted 'Most Popular Dog Owner', although my dogs have got the hump as they reckon without their assistance I wouldn't have stood a chance."
DogBuddy.com is now launching a 'Dog Friendly Pub Awards', to praise those establishments that allow dating, boozing and pets all in one fell swoop.
How much do you consider your pets when dating? What would you say if someone HATED animals?
Let us know below...