Heartwarming moment builder buys McDonald's for pensioner
10 August 2018, 09:27 | Updated: 10 August 2018, 09:29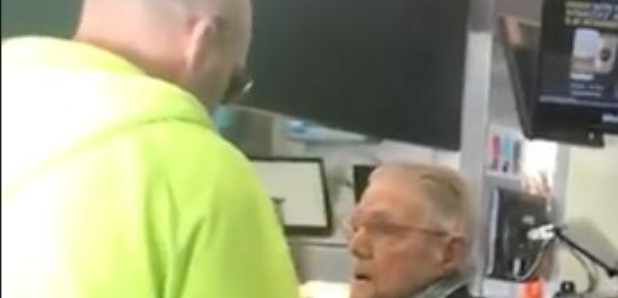 A man named Dave Love helps elderly man as he struggled to count out his change.
Random acts of kindness make the world a better place as one elderly man found out in Australia recently.
As he struggled to count out his pennies while trying to pay for a meal at McDonald's, the person behind him in the queue stepped in to assist.
Builder Dave Love saw the old gent was having a spot of bother and decided to offer him some help.
He offered to pay for the meal and, though his assistance was initially refused, convinced the man to let him cover the cost of the food he'd ordered.
As if that wasn't sweet enough, Dave handed the pensioner an additional $20 note for his 'next coffee'.
All the while Mr. Love was being secretly filmed by his partner Melanie Langley, who later posted the heartwarming video to Facebook.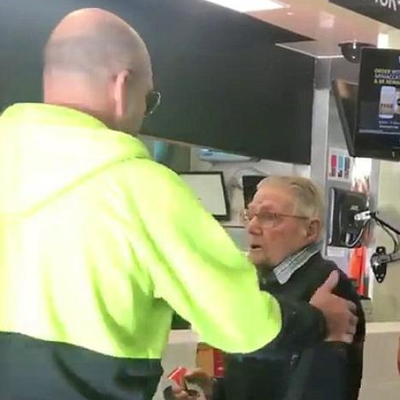 She wrote: "STOP SCROLLING, this WILL make your day, I was in tears. This man melts my heart.
"I had no idea what he was up to as he ordered his morning coffee but quickly realised and couldn't not video this incredible act of kindness.
"Your true character is revealed when nobody's watching. Oh and you wouldn't believe it, his surname is LOVE. He bought this old man's coffee, breakfast and gave him $20.
"Oh and I told him I wasn't videoing as he would've made me turn it off."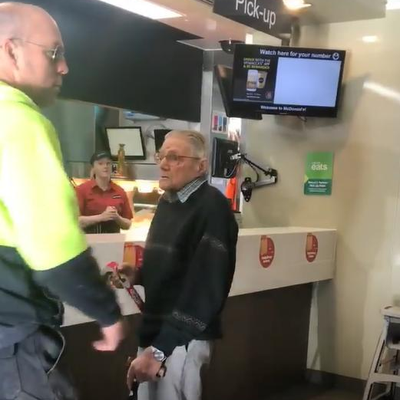 As he helps him out, Dave is overheard telling the pensioner: "There's still some nice people here."
Seeing the old man put the change back in his pocket, Dave jokes: "That's going to weigh you down now!"
When he goes back to his waiting partner, she asks him what he was doing, to which he is heard to reply: "He's standing there with a whole heap of change. He's a pensioner and he's old, so I paid for his meal and I gave him $20. It is what it is, honey, it's life."
And with people like Dave in the world, life is just that little bit better...