Can You Spot Something Unusual About This Car?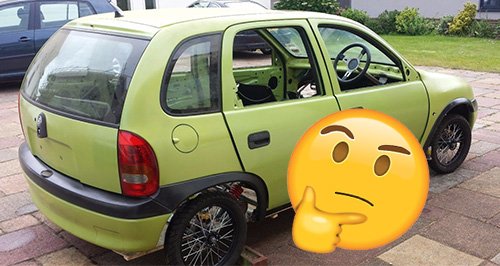 Sure, it looks like an ordinary Vauxhall Corsa, but there's definitely something strange about this car...
The unique vehicle was put on eBay recently and at first glance looks pretty normal....
But actually its PEDAL POWERED.
The whole car has had the engine removed and has had a pedal bike mechanism build in - so don't try and fill this car up, there's no need!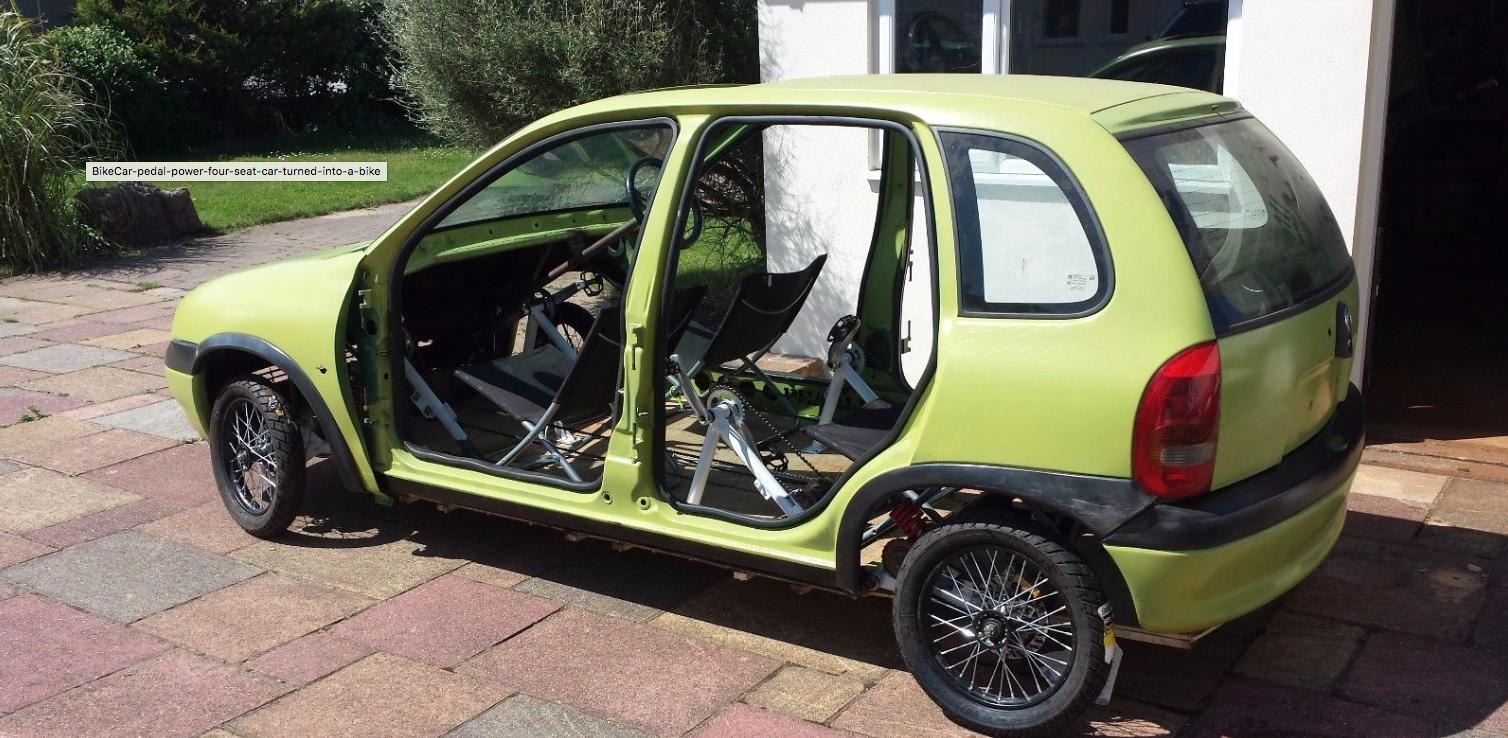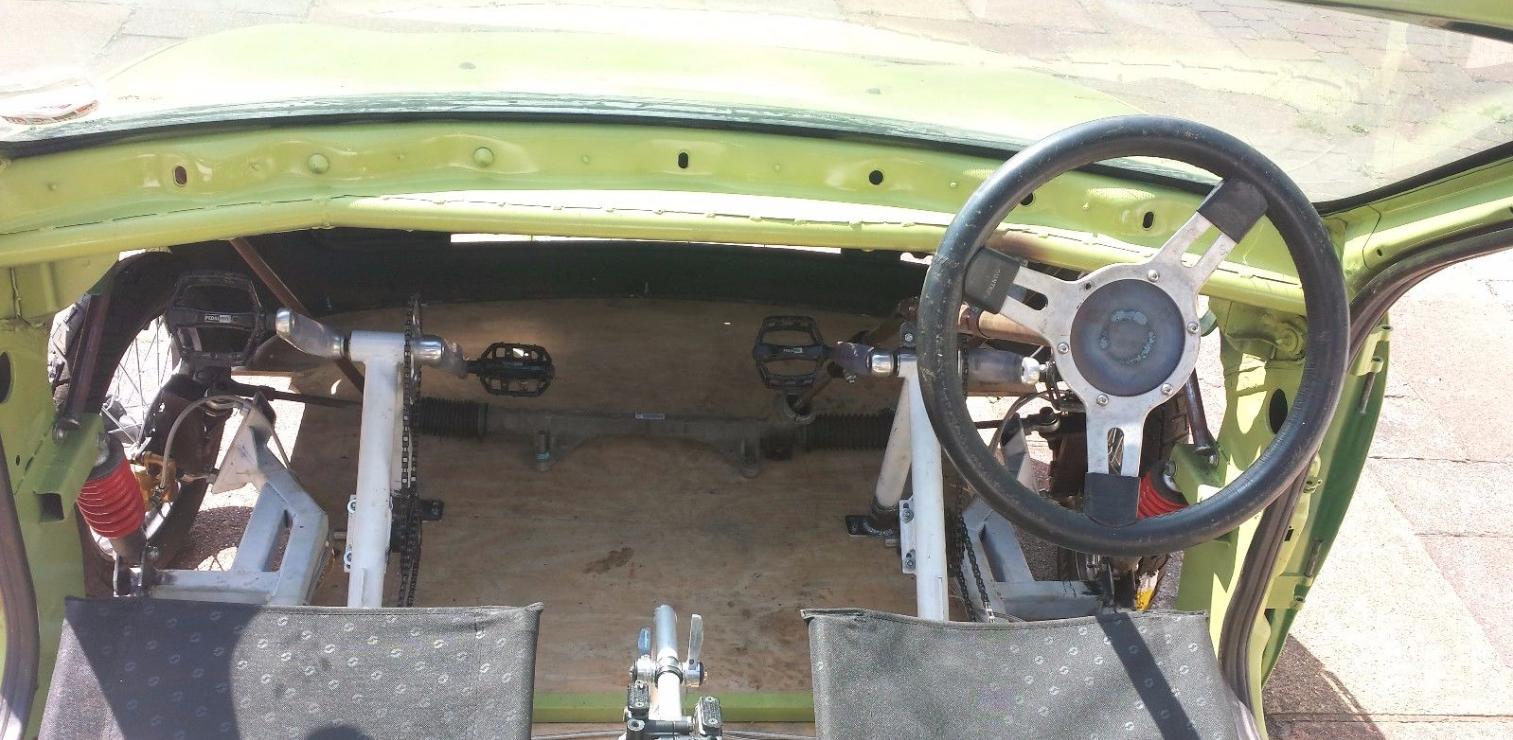 Photos: eBay
So is it a car? Is it a bike? We're not quite sure! But it can be yours for £1,600 according to the eBay listing.
The seller Scarlaton1 from Shoreham-by-Sea in West Sussex said ''The car chosen was a Vauxhall Corsa, as they are small, light, and with the upright boot lid you have more space for the rear riders.
The final thing to do that seemed obvious to me was to paint it bright green.'
Well of course, obviously, green was the best choice! It's certainly not subtle!
So if you're sick of filling up you're car all the time and constantly forking out for road tax, MOT and insurance perhaps this could be the contraption just for you.
See it in action here...