Viewers Are Kicking Off At This Channel's Early Christmas Celebration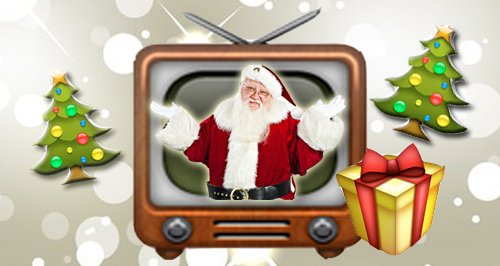 Viewers are confused after a channel dedicates an ENTIRE afternoon to festive films.
There's no doubt that Christmas is the best time of year, however some viewers were left with their stockings in a twist after being forced to watch festive movie marathon FIVE months early.
In a bid to kick the yuletide season off early, Channel 5 dedicated their Sunday film schedule to films Christmas movies with the likes of 'A Christmas Song', The Christmas Bunny' and 'Defending Santa' on the bill.
We admit, we'd never heard of any of the above movies either!
While some fans were overjoyed at the idea of Christmas coming 126 days early, others more confused than they were annoyed and swiftly took to Twitter to voice their opinions.
@channel5_tv sod off! ITS AUGUST for goodness sake - ridiculous & lazy scheduling!!!

— weejoyous (@douglas_joy) August 21, 2016
@channel5_tv Goodbye, I am deleting your channel off my TV until AFTER December.

— Evil Lynn (@fruitbat00) August 21, 2016
There's Christmas films on channel 5 @channel5_tv pic.twitter.com/TAeh8IP81w

— Chris (@primevalchris) August 21, 2016
While the majority vented their frustrations others were more than happy to hunker down to some festive flicks.
@channel5_tv been waiting for today all week xxx

— Lea (@LeaWalker70) August 21, 2016
Channel 5 "Christmas comes early" best thing to happen all Summer

— •Enya• (@alltimelowtho) August 21, 2016