Food Critics Beware! 'Chicken Connoisseur' Is In Town...And You Won't Believe His AGE!!
The Pengest Munch Ep. 6: Chick King (Tottenham)
03:29
This little guy may just be the Internet's new favourite food critic, but there's just one thing we can't wrap our head around...his age!
With more spice than a hot wing and more bite than a chicken burger (clearly), 'Chicken Connoisseur' has been taking the internet by storm with his entertaining critiques of London's fast food restaurants.
In his filmed reviews of different chicken shops, the young food expert gives an analysis that would make Nigella Lawson proud. Not forgetting a heavy side of slang (don't worry, we'll translate) in each episode of 'The Pengest Munch' - aka The Tastiest Eat'.
The internet star certainly isn't afraid to get his teeth stuck in for the camera, with his latest episode taking him to a chicken establishment in Tottenham for another hilarious video.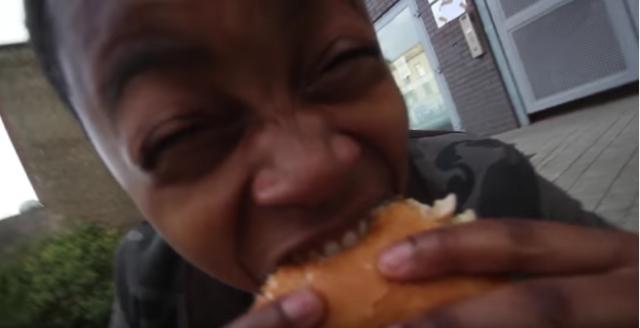 When chomping down on the chicken burger of choice, he said: "The burger was not peng [nice] at all, it was just hench."
"I spent more time chewing and focusing on that I didn't choke."
While the wings rated much better: "They fell off the bone quite well, They were well cooked - quite succulent", with his avid tastebuds even picking out the flavours of Cayenne and black pepper not to mention the breadcrumbs.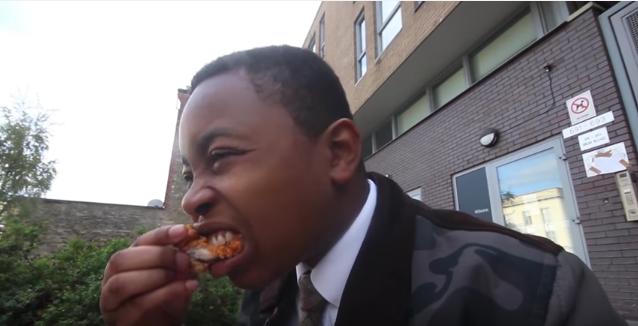 Despite the YouTube sensation winning us over with his cheeky charm and uniquely honest reviews, one thing (minus the slang words for us older folk) has left his fans puzzled - his age.
@MattDunn99 @4wings_please confirmation please? I don't believe you are 23????

— Dunnoo (@MattDunn99) December 9, 2016
I refuse to believe that @4wings_please is 23, surely not. Bloke looks 12 pic.twitter.com/efWq9GCFFQ

— Harry Ashbolt (@ashbolt97) December 9, 2016
Bro @4wings_please please tell us how old you are ? People are telling me 23, some are saying 14? It's killing me we need the TRUTH

— VUJ (@DavidVujanic) December 9, 2016
Yes, it turns out the Chicken Connoisseur isn't quite the little chick that we thought.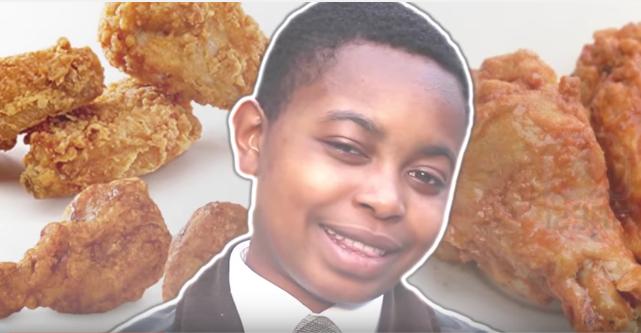 Tweeting under the handle @4wings_please , the Chicken Connoisseur has reportedly confirmed that he is "23 but I look 15" but fans still aren't quite convinced.
With the YouTube hosts true identity still unknown, I'll guess we'll have to keep watching in hopes that the Chicken Connoisseur will add more clarity to their burning question.