Are chocolate coated burgers really about to become a thing?
1 April 2018, 11:51 | Updated: 1 April 2018, 21:30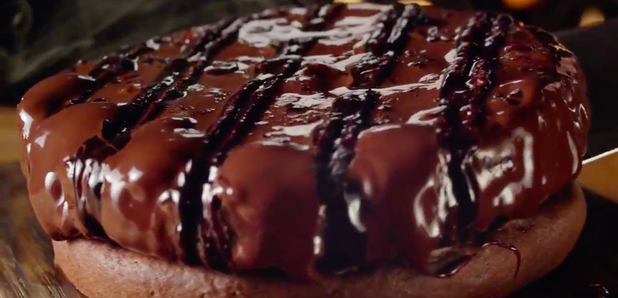 Chocolate and burgers... two of life's biggest pleasures. But would you fancy combining them for the ultimate feast?
Burger King, one of the world's biggest fast food outlets, has created the Chocolate Whopper just in time for Easter.
Combining not only a milk chocolate coated burger, the calorie-laden concoction also includes white chocolate rings, oodles of raspberry sauce and a chocolate cake bun.
A match made in heaven or Room 101?
Read more: April Fools: Are these true or false?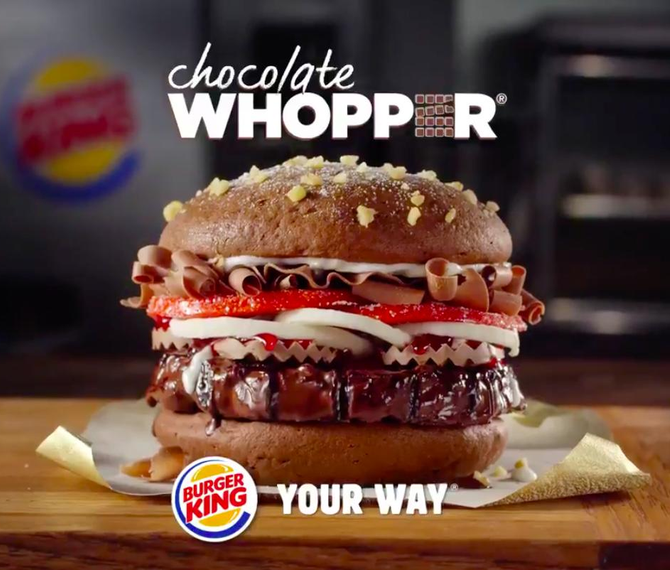 Credit: Burger King
Teasing the new creation on Twitter, Burger King say the dish is "Coming soon... maybe."
So before you get too excited it all seems to be a big April Fool's joke...
The NEW chocolate Whopper. coming soon to your local Burger King. maybe. pic.twitter.com/9N1snyYhRX

— Burger King (@BurgerKing) March 30, 2018
Coincidentally the day falls on Easter Sunday so there's actually a few chocolate-themed pranks doing the rounds, including this new 'chocolate mayonnaise' from Heinz.
While Coca Cola claim to have new avocado, sourdough and charcoal flavoured drinks in the pipeline!
Calling all Insta-loving millennials! Today we're excited to introduce three gram worthy flavours… Coca-Cola Zero Sugar Avocado, Sourdough and Charcoal. Ready to give them a try? #CocaColaBrunchGoals #LifeGoals #Brunchclub #FoodGoals #Drinkspiration #BrunchSquad #AvoSquad pic.twitter.com/eEsOj578Vn

— Coca-Cola GB (@CocaCola_GB) April 1, 2018
Some parents have also been busy pranking their children today by wrapping up fruit or vegetables and disguising them as chocolate!
Or do this... replace the chocolate with grapes #happytweetser pic.twitter.com/aMh1oYTVJW

— Sue Noall (@cgiGirl) April 1, 2018
since Easter is on April Fools day my mom got brussel sprouts and chocolate covered them to look like cake pops and we took them to our family Easter tonight pic.twitter.com/23dU0KD2MP

— carl (@carlee_whitaker) April 1, 2018
Now that's just wrong!