It's Time To Spring Forward! Here's What You Need To Know About The Changing Clocks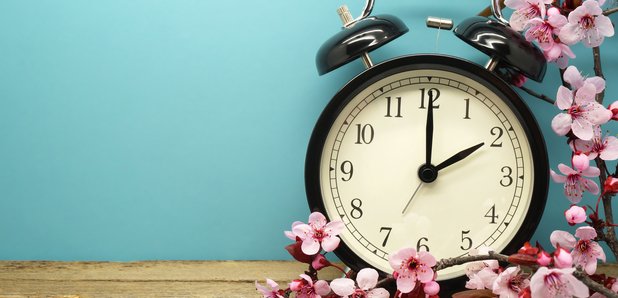 The clocks are changing this weekend! Here's what you need to know so you don't get caught out.
Finally spring has sprung!
The cold weather is (hopefully) on it's way out, flowers are in bloom again and summer is well and truly around the corner.
But the first step? Daylight saving so we can get those precious few hours of light back in the evening!
When do the clocks go back?
The clocks will be going forward an hour this Sunday (26th March) at 1am.
Sadly, it means we will all lose an hours sleep – but we will gain those hours of light in the evenings, which will make it all worthwhile.
So how did British Summertime start in the first place?
Well Coldplay are to blame!
We're not kidding. Chris Martin's great-great-grandfather William Willett came up with the idea and spent his life convincing people they should get up earlier to make the most of the spring light.
Sadly he died a year before it was officially introduced, but we have him to thank for it anyway!
So set a reminder and don't get caught out this weekend!