Couple Let Their Dog Film Their Wedding And The Result Is Better Than Most Wedding Videos
GoPro: Our Snowy Wedding (from our dog's perspective)
02:09
It's not easy finding a great wedding photographer, especially as Brooklyn Beckham's hardly ever available anymore.
Anyway, rather than hire a wedding photographer, a couple from Tennessee let their dog Ryder "do her thing", and the results turned out to be rather beautiful.
Addie and Mashall Burnette strapped a GoPro camera to their dog's back to film their magical day. The footage, which has now been viewed on YouTube more than a million times, tracks the bride's preparations, right up to their low-key ceremony on snowy Roan Mountain.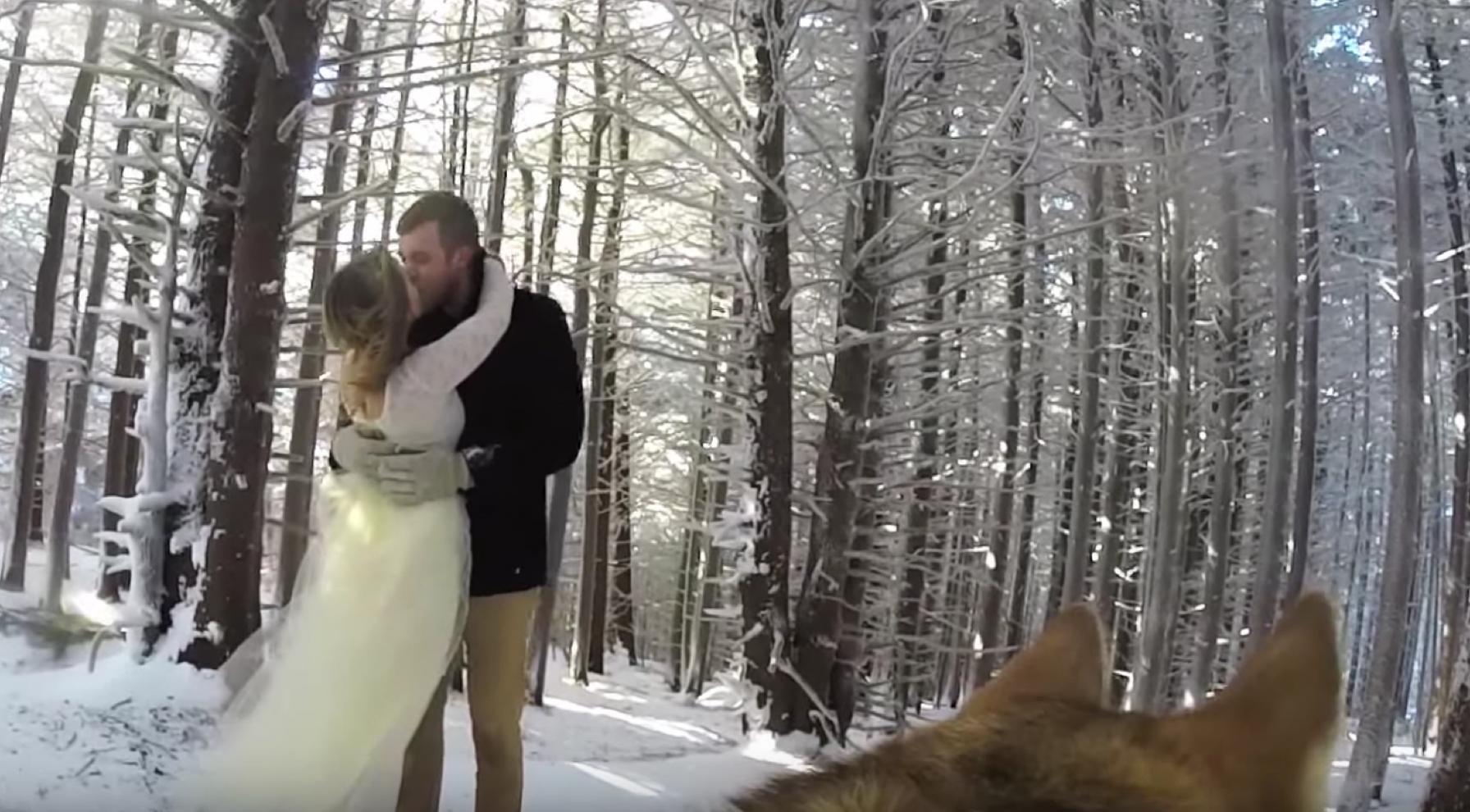 People spend a fortune on getting professionals to shoot their weddings, and still the results can often look a bit staged or like the photographer has had too much coffee – so is letting your pet film your big day the answer?