People Are Making CRAZY Suggestions For Potential New Olympic Events!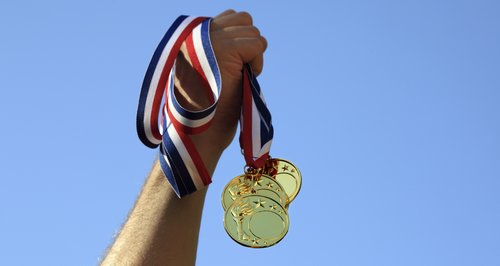 The Olympics are coming up and a new new hashtag has people suggesting some totally bonkers ideas for events!
The Olympics are back again! And we can't believe its been four years since it was in sunny London for the 2012 games.
At this time of year, everyones a sofa athlete. You'd be hard pushed to go on social media without seeing someone posting about a sport you never heard of. Who knew Auntie Nora was an avid Modern Pentathlon fan?
In the lead up to this years Rio Olympics in Brazil, Twitter users have been tweeting using #MyOlympicSportWouldBe to make their own suggestions for Olympic sports.
Here are our favourites:
#MyOlympicSportWouldBe Makeup Contouring pic.twitter.com/HWBKhzNcKE

— Rhett & Link (@rhettandlink) August 3, 2016
#MyOlympicSportWouldBe drinking bottomless mimosas pic.twitter.com/ZiOtyu5Okg

— Brunch Noir (@BrunchNoir) August 3, 2016
#MyOlympicSportWouldBe Competitive Snacking pic.twitter.com/qhJNV1Y1NQ

— Boston Girl (@boston_girl79) August 3, 2016
#MyOlympicSportWouldBe

Synthesized Schwimming pic.twitter.com/0rd68A5Qsb

— Andrew (@JLeytonNGTP) August 3, 2016
I think we'll stick to watching!