eBay Seller Makes Over £60,000 After Selling RARE £5 Note
13 March 2017, 12:40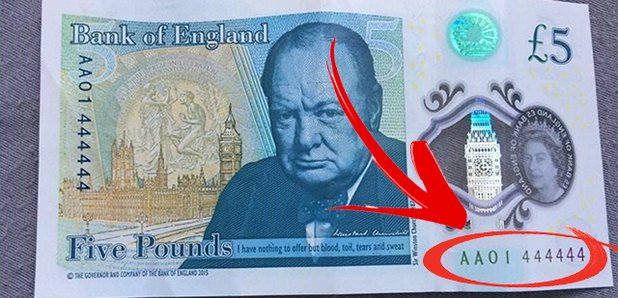 When is a fiver not a fiver? When it's a rare polymer £5 note worth far more than it's original value. Boom!
Ever since the new polymer £5 notes came into circulation, a story about a rare fiver is never far from the headlines. It's easy enough to ignore these stories because after all, it's never going to happen to you, right?
Well, if this eBay seller's story is anything to go by then maybe you'll want to continue keeping a beady eye out for one that could make you thousands.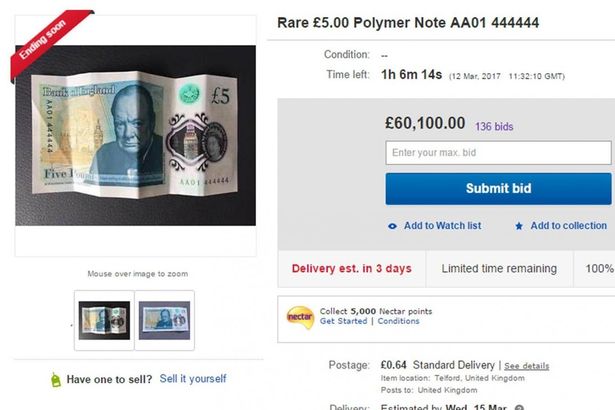 Picture | eBay
Seller Piotr Sobczuk from Telford, Shropshire, found the £5 note in his pocket and decided to try his luck and put it on the auction website.
Despite originally listing it for £1, the fiver attracted over 100 bids on the money and eventually sold for £60,100!
It had the serial number AA01 4444, which means it was one of the first to be printed and therefore valuable for a collector.
He listed the note on eBay this weekend and it sold on Sunday morning. The auction site - who take a percentage of the profits on every sale - will also take more than £250 in fees.