Heart-Warming Random Acts of Kindness To Restore Your Faith In Humanity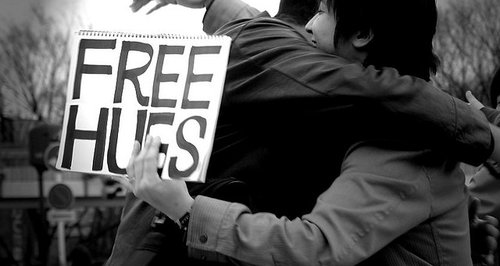 Whether it's the Aldi worker who helped an elderly pensioner or the hairdresser styling the tresses of the homeless, these heartwarming stories remind us all that the world can be a fantastic place...
The Good Samaritan
A supermarket shelf stacker was praised by people up and down the country when he took the time to walk a 95-year-old pensioner home. Aldi worker Christian Trouesdale walked Bob Malloy back to his house when he saw him struggling with his shopping bags after visiting their store: Mr Malloy said "It is not so far to get home, but it was a big help." This lovely picture of the two together was shared over 300,000 times on Facebook. Nice work Christian!

The Love-Struck Adventurer
Scottish backpacker Sarah won her dream man after she spotted a handsome stranger running on the beach in New Zealand and wrote a poster looking for him! After hundreds of people spotted the sign, locals and television crews alike, a friend of the man, named William, recognised his friend's description and played cupid. "I'm not sure if the poor girl know what she's gotten herself into" the dishy native Kiwi said "It's just gotten so big".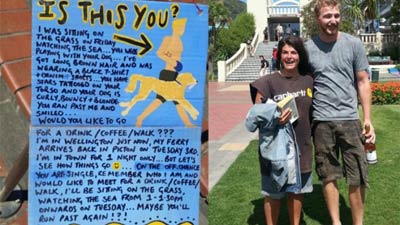 The Besotted Football Fan
A young Crystal Palace footie fan has been hunting the country high and low after falling "in love" with a girl he met on a train. The 19-year-old was left devastated after hitting it off with the pretty lass on his way to watch his team win 3-2 against Southampton in the FA Cup, but forgetting to ask her for her phone number!
Luckily the boy from Balham had the common sense to grab a photo with his true love and managed to track her down via Social Media. Angus Mainland's plea for help on Twitter has had over 4,600 retweets, and with the help of the nation, the love struck teen has amazingly managed to find his lady!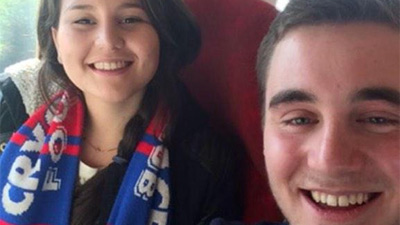 The Best Boyfriend Ever
A romantic boyfriend has given his girlfriend the ultimate love letter - 365 in fact, one to open on every single day of 2015. Reddit user TheOnlyOne87, who has been with his lucky lady for eight years, filled a glass jar full of the sweet notes that were colour coded into three themes; 'moments & memories', 'quotes & lyrics' and 'reasons I love you' in a bid to express his everlasting affection. Awww!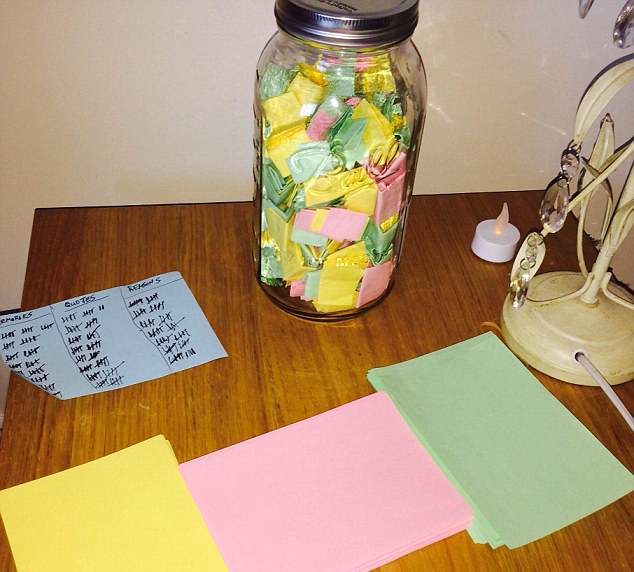 The Ultimate Act Of Kindness
When you live on the streets a few pounds can mean a day without hunger, but for Preston's 'Robbie' - one of the city's homeless folk - it meant safety for a student as he offered up his last £3 to pay for her taxi home. Dominique Harrison-Bentzen, 22, was touched by his overwhelming act of kindness and organised a 'sleep out' to raise money for a deposit on a flat for the thoughtful man.
After driving around for four nights with her mum on a mission to find him, the University of Lancashire student finally saw her saviour and thanked him. She has now smashed her £12,500 ensuring Robbie will be able to set up home once more!

Christmas Wish Comes True
All anyone really wants for Christmas is to be around their family with a warm meal inside them, but for homeless man George Cunningham, this wish seemed out of reach - until he met photographer Lee who changed the course of his Christmas Day and potentially his life forever!
He told Lee, who takes pictures for Facebook page 'Humans of Ireland', that he'd love a turkey dinner on the 25th December. After word got out via the social networking site, Lee was contacted by George's sister who hadn't seen or spoken to him in 12 years. George finally headed home for the first time in over a decade to spend Christmas day with his long lost family!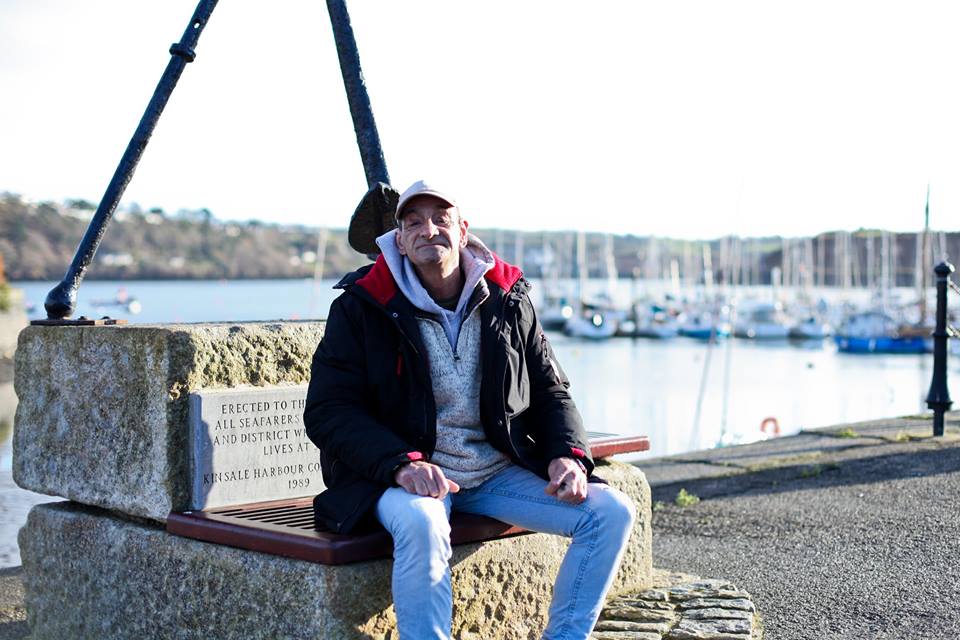 The Romantic Jogger
A runner from Portsmouth has proposed to his girlfriend with a little help from his GPS running app. Ben Chudley popped the question to his partner Olivia Abdul by carefully planning his jogging route to spell out his romantic message. The 28-year-old's unique idea helped him manage to successfully woo his lady, but the running Romeo admits it: "Could have been very embarrassing if she had said no".

The Amazing Spider-Dad
Proud father Mike Wilson became an internet sensation when he decided to give an extra special birthday gift to his son Jaden, who was terminally ill having been diagnosed with a grade 4 brain stem tumor. The doting dad dressed up in replica Spider-Man suit in a bid to celebrate the tot's 5th birthday and make it magical for the youngster. The touching moment was captured on film and has since been viewed over nine million times! Jayden's father Mark Wilson confirmed that his brave son passed away peacefully before Christmas having battled with the tumour since his diagnosis in 2013.
The Homeless Hairdresser
Mark Bustos isn't your average stylist. In addition to his day job at a hip New York salon, he spends his Sunday's cutting hair for homeless people in the American city. His tagline: #BeAwesomeToSomebody.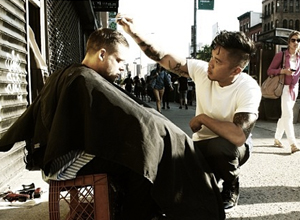 The Kind Copper
A kind police officer made a homeless man's day a little brighter by stopping his car, not to give him a ticket but to offer him a brand new pair of shoes instead!
Just seen an Indy police officer pull over. Go into his trunk n give a homeless guy a pair of shiny boots. #COPS pic.twitter.com/36MxFs6g6x

— Roy Hibbert (@Hoya2aPacer) September 8, 2014
Miracle Midwives
Three sisters lent a helping hand in the delivery of a baby after a woman went into labour outside Primark in Birmingham. The shocked sisters noticed that the heavily pregnant shopper had been looking a little weary and it wasn't long before they found themselves playing a crucial role in the birth of her child.
According to reports she was giving birth for around 10 minutes by the time medical assistance arrived on the scene, while staff at the high street store even helped out by offering towels and using bed sheets to help maintain the expectant mother's modesty. The proud mother gave birth to a baby girl and in a final bid to congratulate her, well-wishers along the high street pulled together approximately £300 as a gift.
Skirting Around The Issue
A group of pupils united to show their support for a male student who was fined by a school in Brazil for wearing a skirt as part of his uniform. Maria Muniz, 17, who was born Mario Muniz, said she had never felt happy as a boy and decided to come out by wearing a skirt to school. After landing in hot water with the school board, her classmates both male and female wore skirts in support.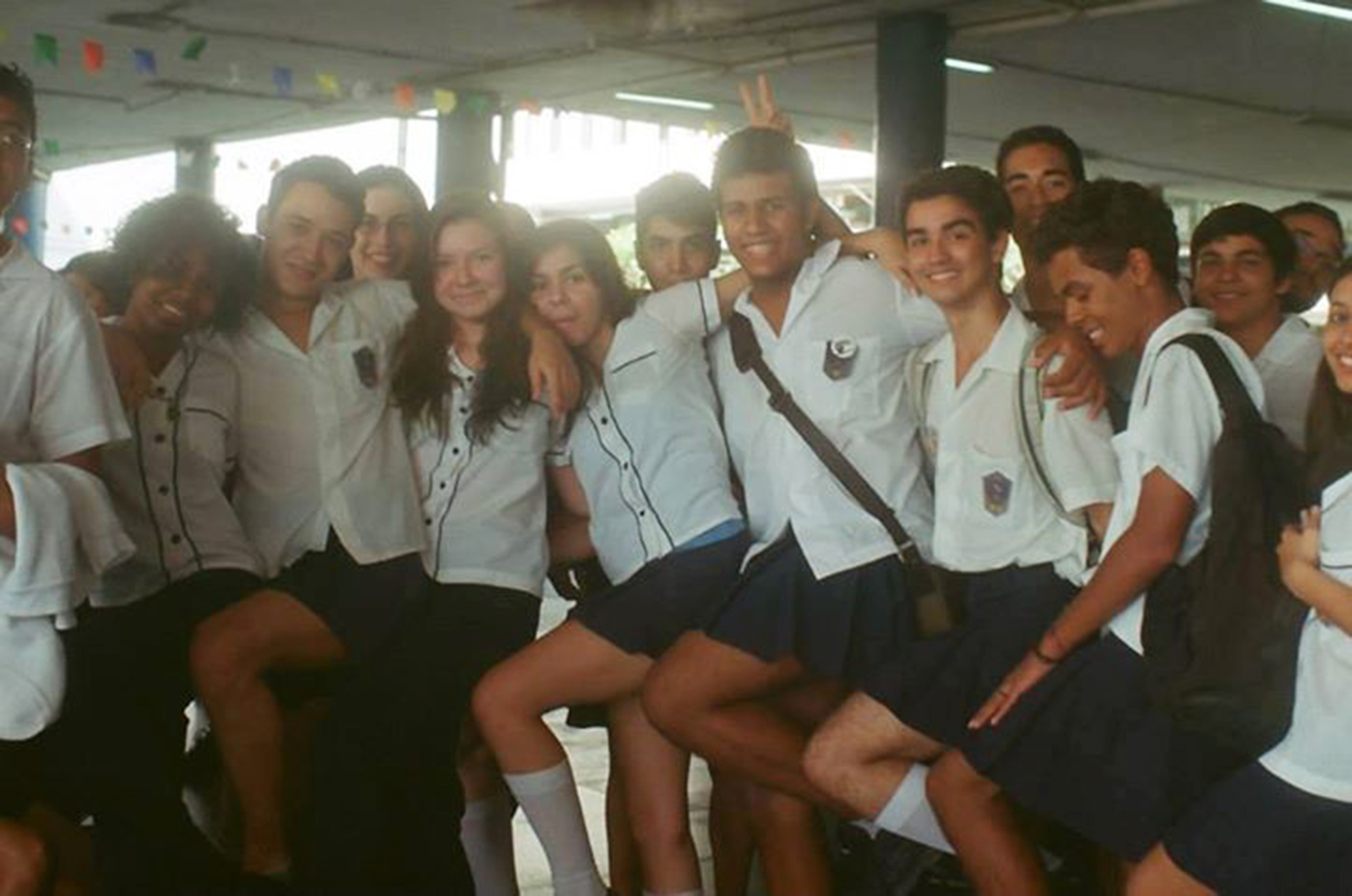 Fearless Kitty
Who could forget the heroic tabby cat? The fearless kitty rose to fame after a video surfaced online of it saving its four-year-old owner Jeremy Triantafilo from a vicious dog attack. In honour of the Tara's incredible bravery and loyalty, the moggy was called upon to throw the first pitch at a Lancaster Jethawks game at the Bakersfield Blaze stadium. Jeremy's mother will forever be grateful for Tara's heroic intervention: "Things could have been much worse without her. We're just so thankful.
Pocket Money Pet Care
Whilst most young children would probably spend their pocket money on pick 'n' mix sweets, one young boy from the Philippines decided to pull his money together to feed stray dogs in his neighbourhood! Nine-year-old Ken Amante became an internet sensation after his story went viral and it wasn't long before donations from across the world came flooding in so that he could fulfill his dream of setting up his own animal shelter, Happy Animals Cub.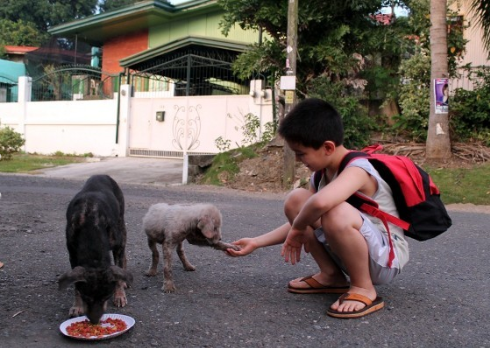 A Helping Hand
Runners at the Boston marathon were met with cheers from the crowds when they stopped to help carry a fellow participant over the finish line, after he collapsed towards the end of the 26 miles race.
Runner falls just short of the finish. Four others pick him up and carry him. I'm literally in tears pic.twitter.com/vb9cjxG6pQ

— Wesley Lowery (@WesleyLowery) April 21, 2014
Snore Outdoors
A teenager endured sub-zero temperatures after he decided to sleep in his tree house outside of his home in Minnesota, every night for a whole year to raise money for charity. According to his blog Snore Outdoors, he invited friends to him celebrate his 356th night and raised over $6,000 for a charity that helps the homeless.