Facebook Will Delete All Your Old Photos SOON If You Don't Do This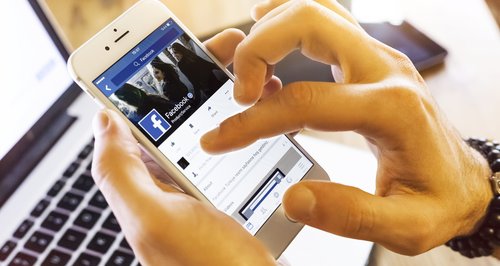 The Social Media site's next step to attempting to control every element of your life continues... but this time it's serious!
Oh god...here we go again!
We love Facebook, don't get us wrong, but the networking site may have taken things a step too far this time this time...
The site has announced plans to delete not one, not two, but ALL of our pictures that we've spent hours of our lives syncing from the main app, we might add.
ALL OUR PRECIOUS MEMORIES...GONE! It doesn't bare thinking about!!!
Okay, okay, to be fair to Faceybees, they did start warning us of about impending doom a whole year ago...but hey, we're busy people and who's got the time to be updating their software and stuff, right?
BASICALLY it all comes down to the site wanting us to download their photo-sharing all called 'Moments'.
Once you've installed it those classic snaps you love so much will be saved.
You know, the one of you and your other half enjoying that gorgeous sunset in Majorca last year, those photos from your nephew's first school play AND that hilarious one of Granddad giving the dog his present last Christmas - yep, all safe.
THE DEADLINE IS JULY 7TH PEOPLE!!!
In a statement Facebook say: "If you don't want Moments, download these photos directly to your computer from your Facebook profile before 7 July."
YOU HAVE BEEN WARNED.