Shakespeare Doesn't Look Like We Imagined Him!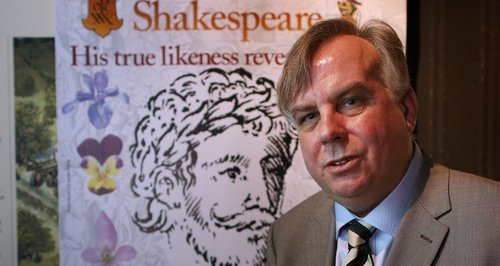 William Shakespeare's influence on British culture goes further than his famous stories, he created hundreds of words and phrases we still use today! From 'wild goose chase', 'swagger' and 'you've got to be cruel to be kind', see the everyday words and phrases you didn't realise were Shakespearean.
We've never been quite sure what he looked like… until now (maybe!).
For the first time, a botanist and historian says he may have found the only portrait taken of the Bard during his own lifetime.
The character in the image, who is wearing a laurel wreath, has been cited as possessing "a film star's good looks", was identified by Mark Griffiths in the first edition of a 16th Century book on plants, titled 'The Herball', written by John Gerard.
"It's an absolutely extraordinary discovery" Griffiths told 'Country Life' magazine, "Until today no-one knew what he looked like in his lifetime."
However, sceptics are yet to be convinced: "I can't imagine any reason why Shakespeare would be in a botany textbook" cites Professor Michael Dobson, director of the Shakespeare Institute at the University of Birmingham. "It's hallucination."
Well, whoever the mystery man in the picture is, there's no denying the influence the real Shakespeare has had over our imaginations and language.
Take a look at some of the ways the great figure has affected they way we speak…you might be surprised!
F
amous Words
"Bedazzled" - The Taming of the Shrew
"Cold-blooded" - King John
"Eventful" - As You Like It
"Eyeball" - The Tempest
"Fashionable" - Troilus and Cressida
"Scuffle" - Antony and Cleopatra
"Swagger" - Henry V
Swagger is used to define a certain level of style and sass as portrayed by the uber-cool such as Mr Michael Jackson:
"Uncomfortable" - Romeo and Juliet
"Manager" - A Midsummer Night's Dream
"Inaudible" - All's Well That Ends Well
By the most recent estimates, the Bard created almost 2,000 words! From "bump", first used in 'Romeo And Juliet' and 'A Midsummer Night's Dream''s "swagger" to "luggage" in 'King Henry IV, Part I', Shakespeare's contribution to the English language is virtually unparalleled.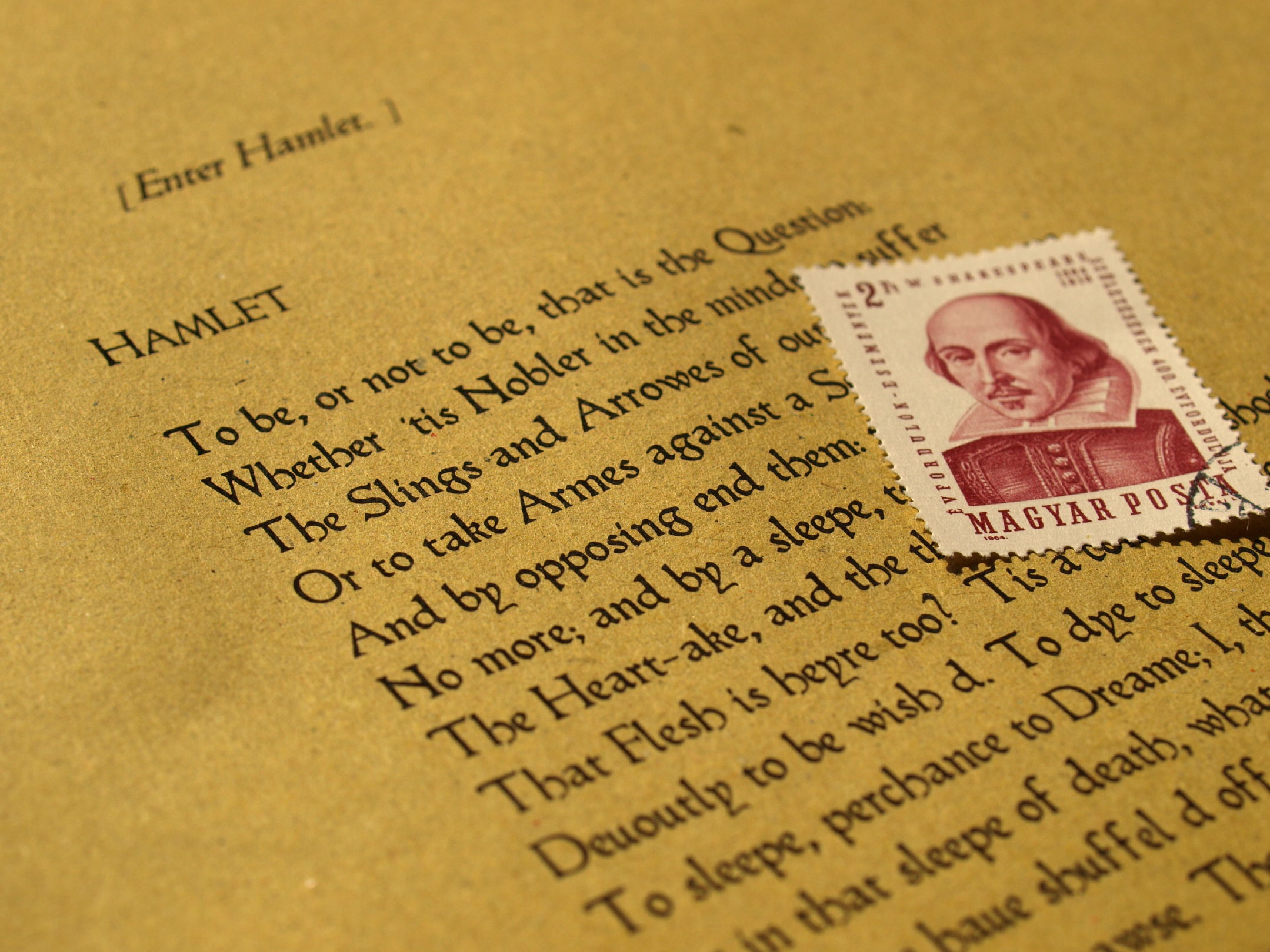 Famous Phrases
"For goodness sake" - Henry VIII
"Eaten out of house and home" - Henry IV, Part II
"The world's mine oyster" - The Merry Wives of Windsor
"Wild goose chase" - Romeo and Juliet
"Green-eyed monster" - Othello
"Forever and a day" - As You Like It
"Fair play" - The Tempest
"You've got to be cruel to be kind" - Hamlet
"Love is blind" - The Merchant Of Venice
"Be-all, End-all" - Macbeth
"Break the ice" - The Taming Of The Shrew
"Heart of gold" - Henry V
"Kill with kindness" - The Taming Of The Shrew
"All's well that ends well" - All's Well That Ends Well
"With baited breath" - The Merchant of Venice
"There's method in my madness" - Hamlet
"Wear your heart on your sleeve" - Othello