Enjoy A Feel Good Fiesta With These Mariachi Song Mash-Ups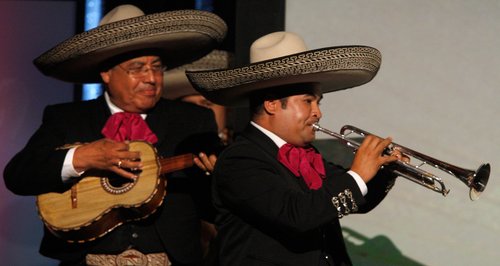 What do you get when you mix sombreros, trumpets, guitars, brilliant singers and the Mexican fiesta spirit? Mariachi music of course! We've picked our favourite Mariachi versions of some well-known hits to get you in the party mood…
Mariachi is a type of Mexican folk music that's known for getting everyone up out of their seats and on the dance floor.
Modern-day Mariachi is famous for putting a Mexican-twist on pop classics, like this brilliant version of Lady Gaga's 'Poker Face'…
And who says Mariachi can't make for an amazing musical collaboration? American band Foster the People used a Mariachi band to add a twist to their smash-hit 'Pumped Up Kicks' at a live concert. Take a look…
And it's not just pop music than can get the Mariachi treatment. Check out this talented bunch on 'America's Got Talent' who turned a classic club hit into a red buzzer-free audition.
And here's your chance to win an amazing holiday to Mexico - the home of Mariachi music, thanks to Old El Paso™! Click here to find out more.