Finally! It's Been Revealed That THIS Is How You Say Scone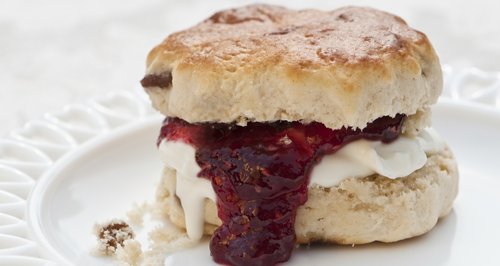 What's the fastest cake in the world? Scone! Okay, so that joke only works if you say scone with a short 'o' sounds...
It's the century long debate that has caused many a friendship to be prematurely ended. How does one pronounce 'scone'? The answer can define the type of person you truly are....
Is it scone as in bone? Or scone as in gone? Is the 'o' a long sound or a short sound? Truth is, no one really know what the answer is. That is, until now...
A poll by YouGov - the team behind the election polls - has given us an answer that might just settle the nation. Or enrage it.
The study suggests that, scone pronounced with a short 'o' sound, is the more popular way of saying the name of the very British cake.
But it's a close call, with 51% voting that the name rhymes with gone and 49% rhyming it with bone.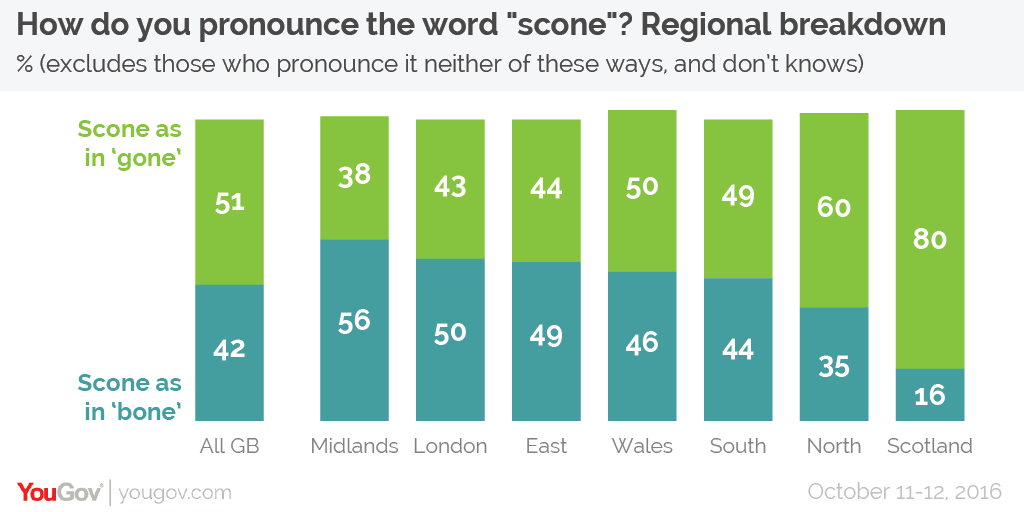 Picture | YouGov
The study also found that the way you say scone also depends on whereabouts in the country you're from.
If you're from the north (60%) or Scotland (80%), you will probably use a short 'o' sounds, whereas the Midlands (56%) are more likely use a long 'o' sound. If you're from London then it's 50/50 on how you pronounce it.
People from a middle class background tend to use the 'gone' sound, where as those from a working class background are more evenly split.
Now that that's sorted, can we just decide whether it's jam then cream or cream then jam?