Flight Delayed Or Cancelled? You Might Be Able To Get Your Money Back
30 June 2017, 12:40 | Updated: 30 June 2017, 12:46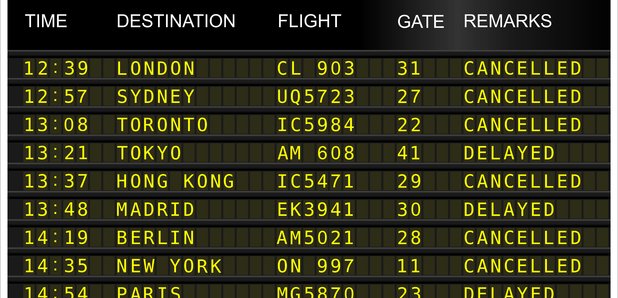 With over a thousand British Airways cabin crew set to go on strike this weekend, many flights have been cancelled. Here's how you can find out if you're entitled to your money back.
If you were hoping to head abroad to catch some sun, then you may have been one of the thousands of people who's journey may be affected by the strike by 1,400 British Airways staff.
As of Saturday 1st July 2017, cabin crew from BA will begin a 16 day strike, meaning that the airline's flights from Heathrow Airport London will be affected by delays and even cancellations.
In order to reduce disruption, BA has already cancelled a number of long-haul flights to and from Heathrow and has drafted in nine jets from Qatar Airways to cover the walkout period. However, they are yet to announcement about which flights will or will not be affected.
If your flight is affected by the disruptions then this is what you can do, according to airhelp.com.
How much money am I owed if my flight is delayed or cancelled?
You are entitled to up to €600, however, how much money the airline owes you all depends on how long your flight was delayed by and how far away your destination is.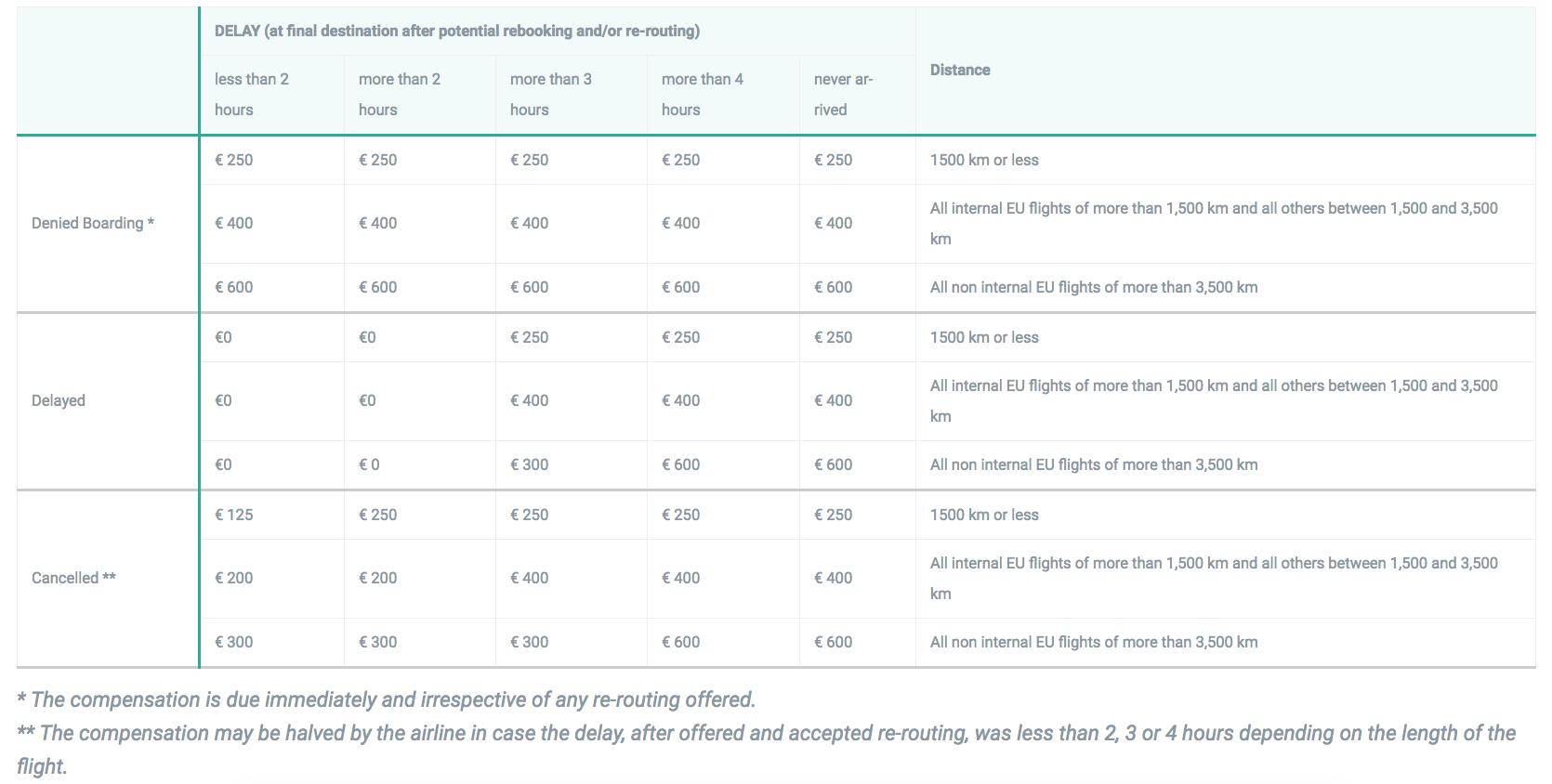 Are you entitled to compensation? Picture | Airlinehelp.com
Know your rights: If your flight is delayed or cancelled, the airline is supposed to proved you with customer care whilst you wait. This includes food and drinks, arranging temporary accommodation - and transport there and back - if your flight is on a different day to when you booked it, and a phone call.
Does it matter if the travel disruptions occur in another country?
Unfortunately, yes. However, if your destination or departure country is in the EU and your flight is delayed by more than three hours that you are entitled to financial compensation under EU law. You don't even have to be an EU citizen to claim under these circumstances. If you're flying outside of the EU these laws don't apply.
What if my flight is overbooked?
If you've volunteered to give up your seat due to overbooking then you are entitled to organise another route or receive a full refund.
What if my flight is delayed due to 'extraordinary circumstances'?
In line with EU law, the airline doesn't have to compensate you if your flight was disrupted due to 'extraordinary circumstances'. This refers to things outside of the airline's control, such as extreme weather conditions, political unrest and employee strikes. However, airhelp.com strongly advise that you check if the reasoning is true because airlines often "assume that individual air passengers are likely to avoid the hassle of challenging a rejection in court".


What counts as 'extraordinary circumstances'? Picture | Airlinehelp.com
Still confused? Then visit

airhelp.com

for more information.