Have You Seen The Weird New Video Challenge Sweeping The Internet?
15 June 2017, 15:02 | Updated: 15 June 2017, 15:11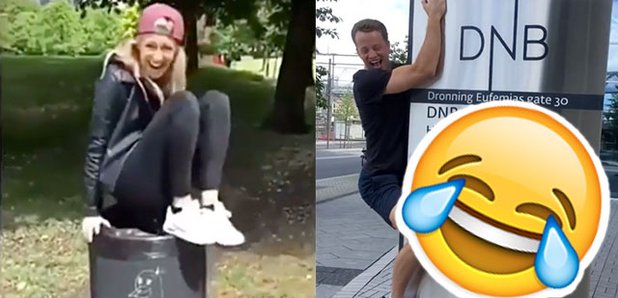 This brand new game is taking the internet by storm and we just HAVE to give it a try!
Over the past few years as our phones have got smarter sharing video online has become a piece of cake.
And thanks to this some strange viral video trends have been storming the internet. We all remember 2013's viral sensation 'The Harlem Shake' where people videoed themselves rocking out to the song of the same name in some bizarre situations.
And in 2016, we were blessed with the mannequin challenge in which people videoed themselves standing statue still in some hilarious predicaments to the song Black Beatles by US rap duo Rae Sremmurd.
But unlike the others that were powered by popular songs, this latest video craze sweeping the internet is based on a game you probably played as a kid - the floor is lava.
For those who aren't familiar with the premise as either a child or an adult then we'll explain.
When you're out in public with a group of friends or a partner one person shouts "the floor is lava!" and then counts backwards from five.
You have until they finish counting to make sure your whole body isn't touching the floor because, well, it's lava!
We are ADDICTED to watching these, they're so funny! The best bit is watching the creative ways they avoid the floor which often ends up in carnage.
You should try playing this game at home with your family or friends and watch the hilarity unfold before your eyes, although we wouldn't recommend trying this at work...you might get in a bit of bother with your boss!