WATCH: Grandma's Sing Their Own Version Of Beyonce's Single Ladies To Save Their Bowls Club
2 August 2017, 15:42 | Updated: 2 August 2017, 15:43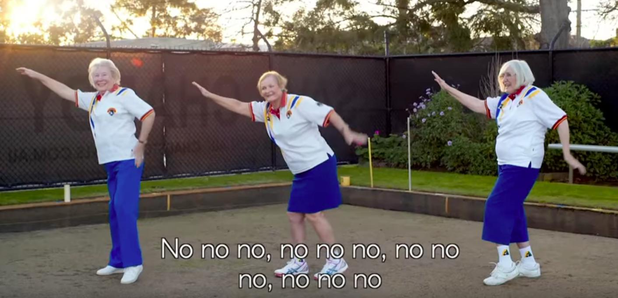 The group of elderly women in Australia made the music video in an attempt to save their bowls club from being shut down.
When these three elderly women from Melbourne heard the devastating news that their bowls club was going to be bulldoze for redevelopment, they did what any hurt woman would do: they turned to Beyoncé for guidance.
Terry Foster, 82, Janine Hall, 82 and Wyn Hewett, 72, uploaded their own version of Queen B's Single Ladies in a powerful attempt to save the Chadstone Bowls Club, in Melbourne's south-east, complete with their own unique set of lyrics.
To the tune of the chorus, the three women can be heard singing: "All the bowling ladies, all the bowling ladies now put your hands up!
"We love our club, we've had enough, we're doing our bowling thing.
"Because we're bowlers and you can't take this away from us, now we're mad and you won't get away with it."
The idea behind the song was to grab the attention of Stonnington Council, but the group who made the video had no idea just how much attention it would receive.
Since it was uploaded on Saturday, the video has been watched by nearly 40,000 people, not to mention the number of news outlets from all over the globe who have also praised them on their dance routine.
Stonnington Council plan to use the site of the Chadstone Bowls Club to build a new indoor basketball and netball stadium.
Outraged, the club made a Change.org petition and said: "This has been our sporting home for 60 years and we matter too!"
That's it ladies, don't let them get you down! Beyoncé's never failed us before.