Apparently You've Been Singing MMMBop Wrong All This Time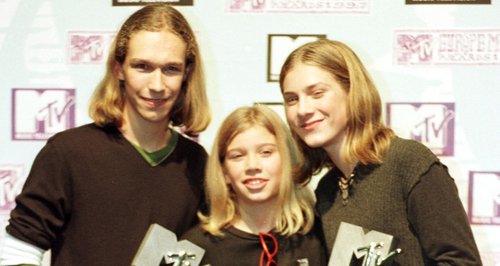 It may have been released twenty years ago, but we still all love humming along to the hit record... there's just one tiny problem...
They say that imitation is the sincerest form of flattery, but brothers Isaac, Taylor and Zac aren't convinced...
The three boys make up the famous American 90s pop/rock group who are best known for penning the hit track MMMBop that we all used to love to dance around our kitchens to.
Since it's release, the song's been covered by everyone from One Direction to The Vamps, but the lads still aren't happy!
The band members claim that other musicians just can't seem to manage to pronounce the lyrics right...
According to Isaac: "You know why? People can't sing the chorus right. Most of the time they syncopate it wrong."
In plain English syncopation means changing the sound of something by stressing different beats. This would equate to the song sounding different to how the songwriters initially intended.
Meanwhile, the plot thickens.
"It does tap into a theme we've continued to have, which is to interweave relatively serious thoughts" band member Taylor said.
The verses, you know, 'You have so many relationships in this life / Only one or two will last / You go through so much pain and strife / You turn your back and they're gone so fast.'
It's not exactly sunshine and rainbows, but it's packaged in a way that it's looking for the moral to the story..."
So it seems there's a darker message running through the chart-topper... who knew?!
Well, we don't really care how it's pronounced, we still think it's an absolute corker!