This Couple's 'Harry Potter' Themed Wedding Is Every Potterhead's Fantasy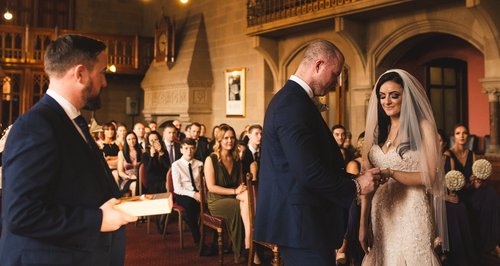 A pair of wannabe wizards planned the ultimate marital ceremony at Hogwarts and it was every bit as magical as you imagine...
You don't get much bigger fans of J.K. Rowling's book franchise than bride Cassie and groom Lewis Byrom.
The pair from Stockport fulfilled their dreams of getting hitched in the closest thing to the wizarding world after they arranged the wedding of the century.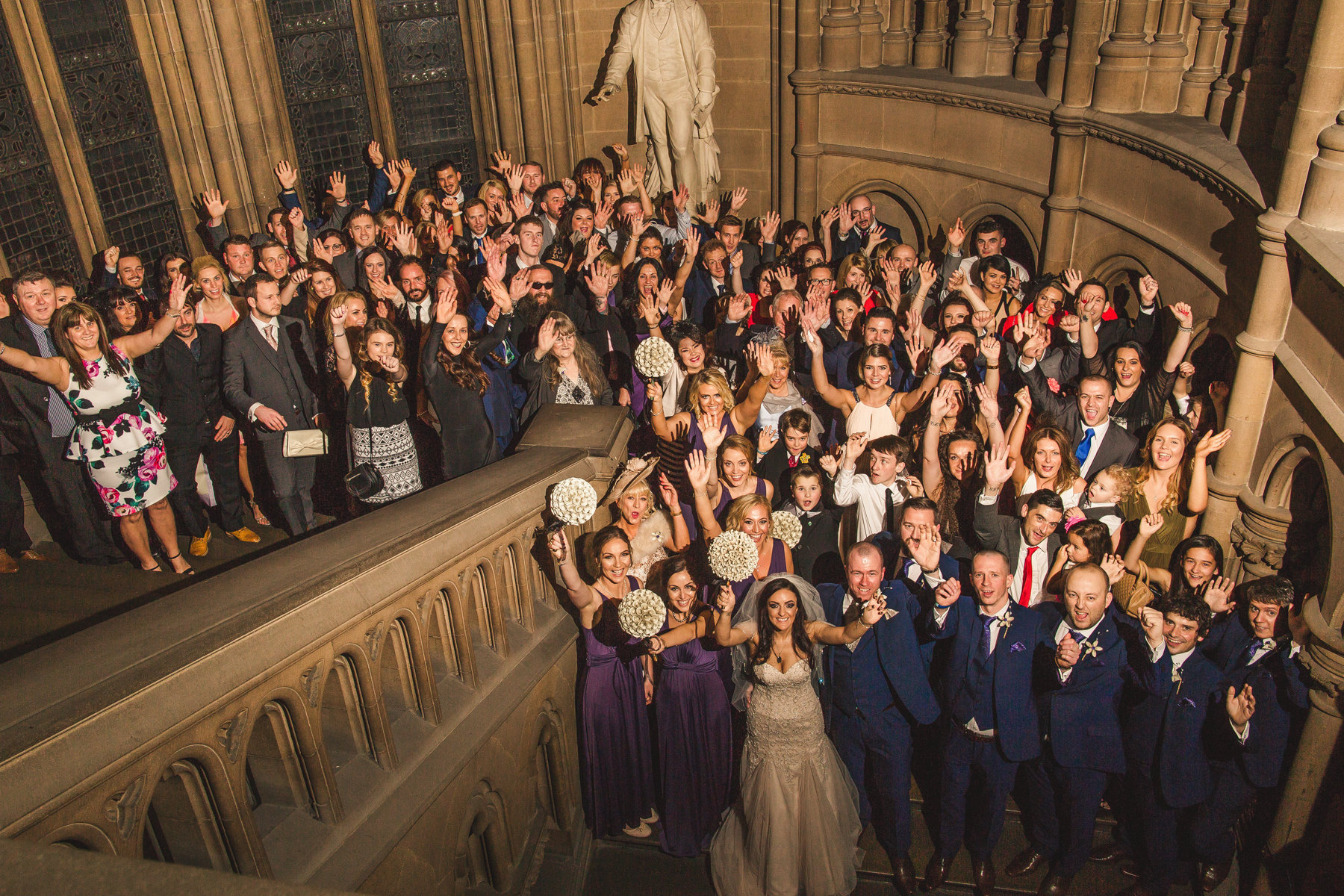 After getting engaged at Harry Potter World in Florida last year, the couple wanted to continue their themed nuptials and made sure every painstaking detail was covered for their big day, right down to the bride's beautiful bouquet...of scrolls!
The venue? The Midland Hotel in Manchester made the perfect castle setting for their very own Great Hall.
Meanwhile the bridesmaid's all wore lucky 'snitch' bracelets around their wrists.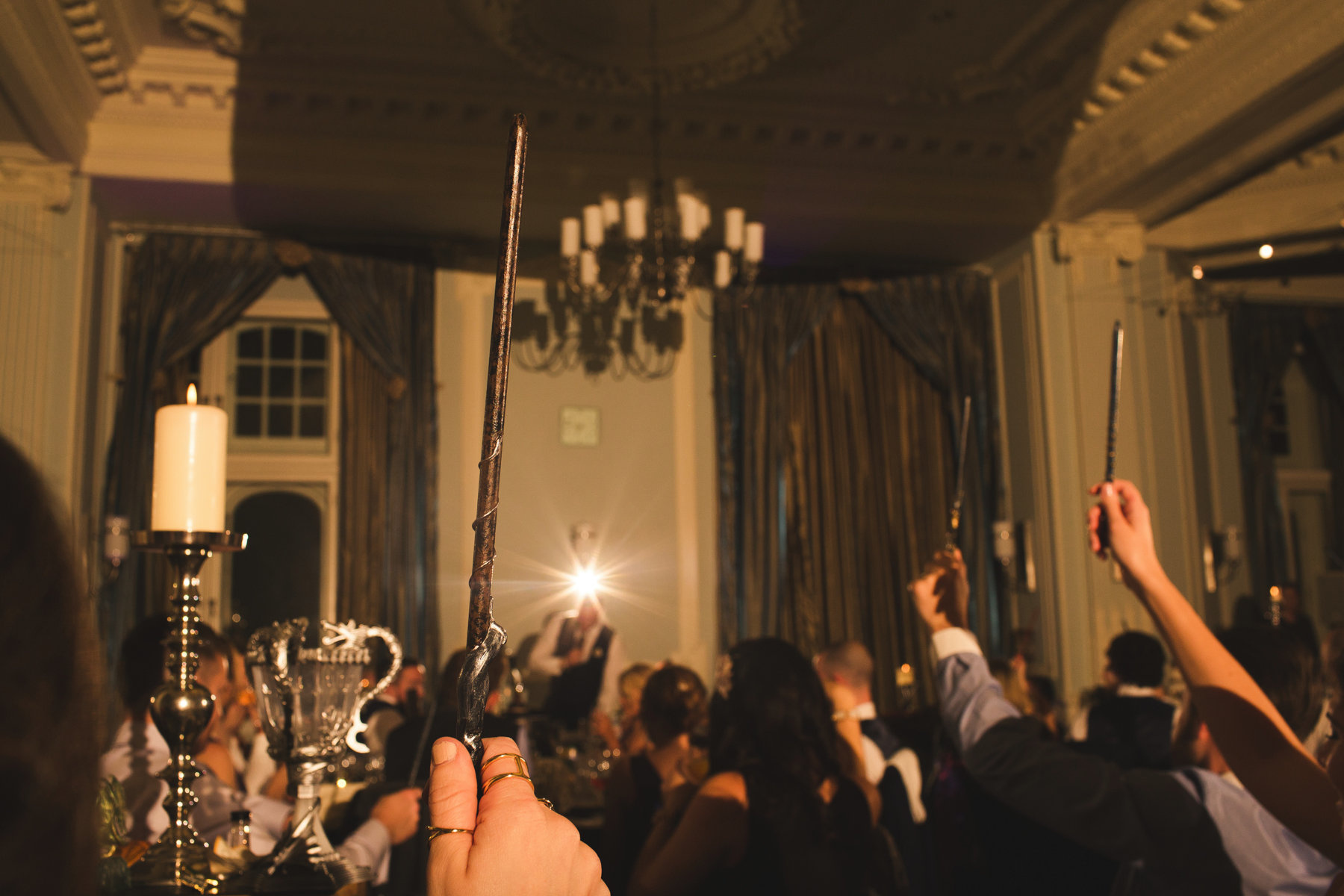 Friends and family all received their own wands to bring on the special day and wave as they watched the couple say their 'unbreakable vows' and exchange their rings, inscribed with Professor Snape's famous phrase about Lily Potter 'Always'.
The pair made sure it was a no-holes-barred event: "We sifted through car boots, discount stores and second-hand shops every weekend for three months looking for Harry Potter paraphernalia." Carrie revealed.
After the ceremony itself, the newlyweds took part in a first duel (we're not telling you who won!) and cut into the spectacular cake!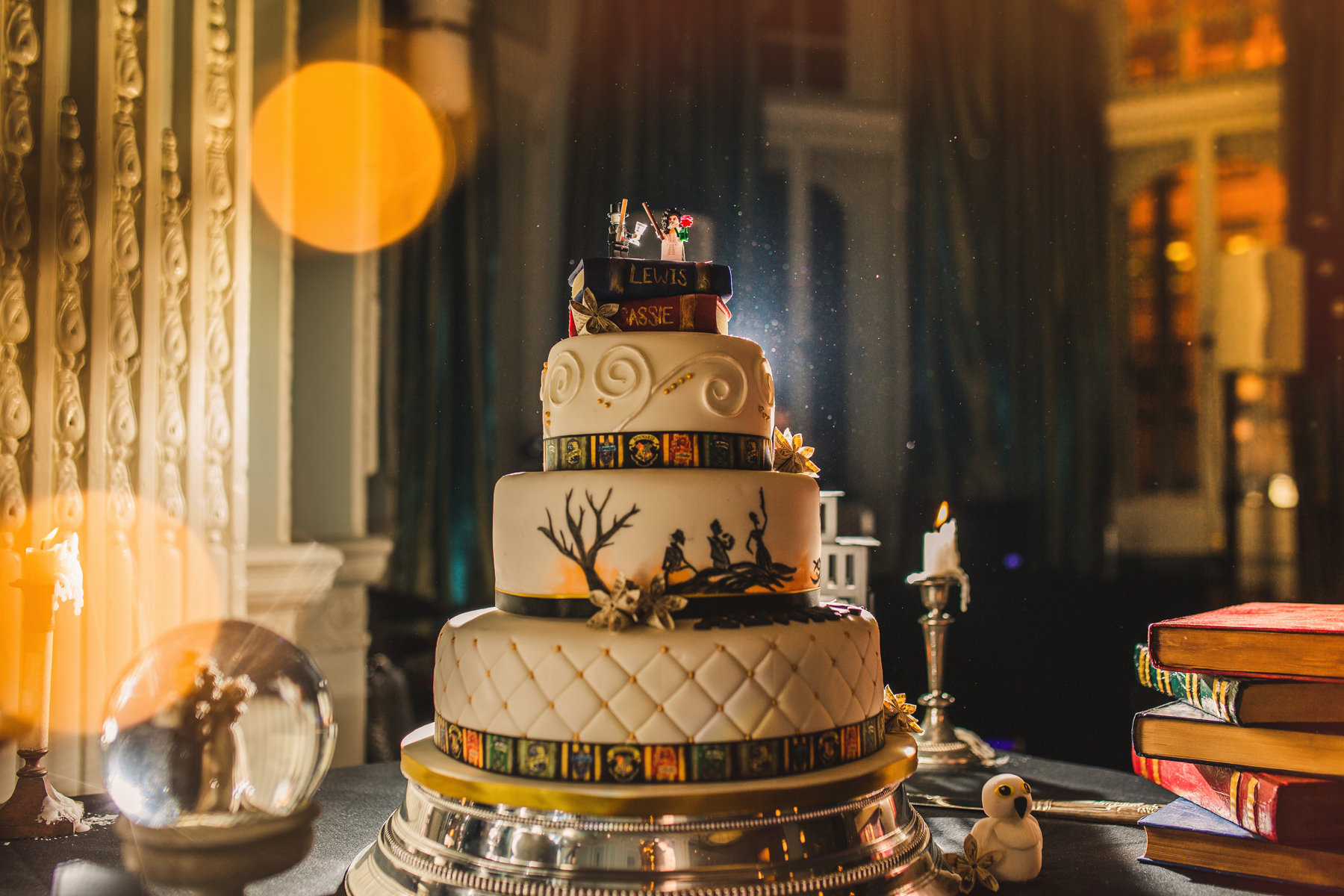 Credit: Photos www.kellyclarke.co.uk via SWNS
Ps. We're TOTALLY nicking this idea for when we get married!