Could This Hotline FINALLY Put An End To Patronising Work Colleagues?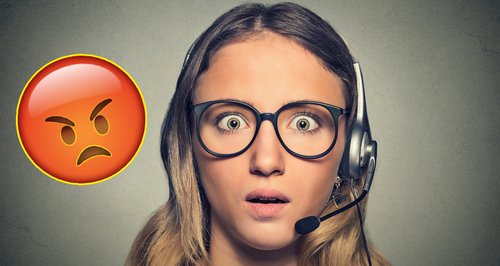 An amazing new phone service is helping women report infuriating examples of the rather comically named 'mansplaining' in the office. Could this change your workplace?
We've all been there. Someone in the office decides to tell you why you're wrong and they're right.
In fact, it happens so often to women in particular, that it has been given a name - Mansplaining.
To tackle this infuriating habit, a dedicated hotline has been set up in Sweden so women can call in and report instances to the country's largest union, Unionen.
Who knows, maybe we'll get one here in the UK too?!
The union hopes the new phone line will highlight and stamp out the annoying mansplaining tactics of some office dwellers, especially those who persistently tell others 'what they should know'... whether they asked for advice or not.
It's safe to say Sweden is taking this seriously, with Unionen saying mansplaining diminishes women, makes them appear less confident, undermines gender balance in offices and generally riles everyone up the wrong way!
The phone line will be staffed by politicians, comedians and scientists to give women support, encouragement and advice.
There's been some negative and positive feedback to the hotline, but campaigners think it's important that women talk about the little niggles that can build up to become something much worse in the long term.
The organisation said in a statement: "The campaign is not intended to single out or add debt to all men. The campaign aims to raise awareness among all of us, regardless of gender, about this phenomenon and hopefully begin a joint change. Everyone benefits that we visualise suppression techniques and talk about them."
It added: "There is a structural problem built into the concept mansplaining that can not be ignored. The Union shares the analysis that mansplaining is more often performed by men and we believe it is important to talk about the problem on the basis of the analysis for us to bring about change."
What do you think? Should we have a similar hotline in the UK? Let us know below...