This iPhone Calculator Hack Will Most Probably Blow Your Mind
4 May 2017, 12:44 | Updated: 4 May 2017, 12:46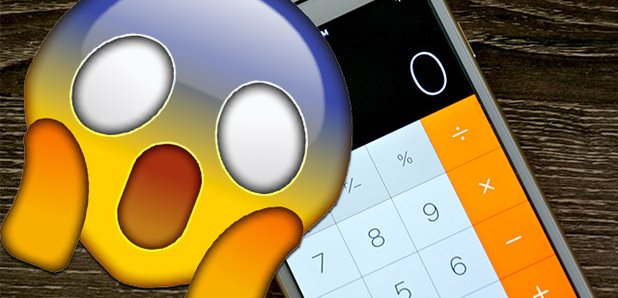 Ever wondered how to erase a number on your iPhone's calculator? An answer is finally here!
The unsung hero of the Apple app world is by a long stretch, the calculator.
Like U2's thirteenth album, none of us chose for it to be on our phones, but it's there and to be honest we'd probably all miss it if it wasn't!
But there's always been an annoyance when using the calculator app, and thats the lack of a backspace function.
Think about it - how many times have you typed a sum in wrong, and rather than being able to delete one number, you've had to delete them all and start again?
It's soooo annoying.
But apparently this WHOLE time we've been missing out on a hidden way to press backspace and now the game changing hack has been revealed on Twitter.
Twitter user CENSORED dialogue shared a video showing how to delete numbers by dragging your finger across the screen to the left...
PSA: you can backspace on the iPhone calculator pic.twitter.com/sBJMlANDNJ

— CENSORED dialogue (@censoredialogue) May 3, 2017
And of course, Twitter reacted in hilarious fashion to the news!
Twitter user Albaenian said 'My life's been a lie' while another user, daddy long legs did what all of us did when we heard the news and went straight to her calculator app.
@censoredialogue @midnightdrivin after all those times I had to clear the whole damn thing cause I messed up pic.twitter.com/ySjBq8lZgr

— mari (@prettyguyspace) May 3, 2017
If this tiny hack has been hiding from us all this time, who knows what else our iPhones can do without us even realising?!
There's a whole new phone frontier out their waiting to be discovered...let us know if you have any other hacks!