Neon Laces? Giovanna Fletcher Couldn't Care If Her Son Wears Pink!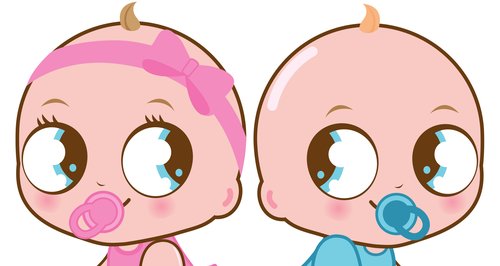 It's blue for boys and pink for girls, right? WRONG. Defining the sexes by colours seems completely archaic now, but it wasn't long ago that this was common practice. Meet the folks turning the stereotypes on their heads and re-writing the rule book.
We've never heard a bad word against Youtube stars Giovanna Fletcher and her hubby Tom Fletcher.
The famous couple are usually lauded for their fab parenting skills and adorable family snaps.
However when the gorgeous mum-of-two posted a recent photo of her son Buzz's fab new colourful trainers complete with neon pink laces, one rather disgruntled fan made their displesure well and truly known.
The unhappy commenter wrote that is was "embarrassing for a boy" to wear pink and that the two year old "shouldn't be put in girls' shoes".
The message has since been deleted, but it sparked a wave of support for the famous parents....
People didn't waste time leaping to the defence of the celebrity mum, supporting her rights to dress her son however she wishes.
Instagram user Leah Al says "Parenting done right. Don't raise your child to gender associate products, raise them to have the confidence to make their own choices"
Ali Sweetie agrees adding, "I was pretty sure the world was "over" the whole.. pink is for girls and blue is for boys? Obviously some people are not. Gorgeous shoes for a gorgeous little guy! Fab parents too! x"
Whilst Nicheala Nuttall claims, "Some people are so small minded what happen to letting kids express themselves and enjoy themselves. Gosh I let my 2 year old son were nail polish on his toes (he never wants it on his fingers)".
"I Like Barbies! So What?" Mattel Show Us Where It's At!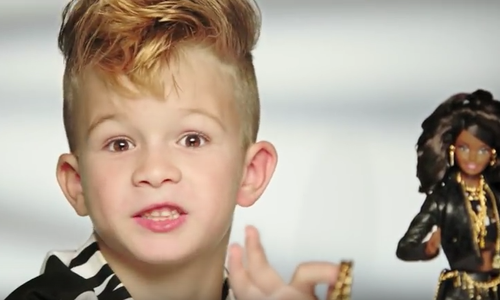 Meet Mattel - he's the first boy to EVER star in a Barbie advert and man is he bringing ALL the sass!
No, we can't believe it's taken this long either, but FINALLY fashion brand Moschino have brought Barbie into the modern age and flattened those traditional gender stereotypes.
During the advert the cute blonde kid exclaims: "Moschino Barbie is so fierce!"
We totally agree Mattel, even though Barbie's got nothing on you!
Caiden And His Totally Awesome And Accepting Dad: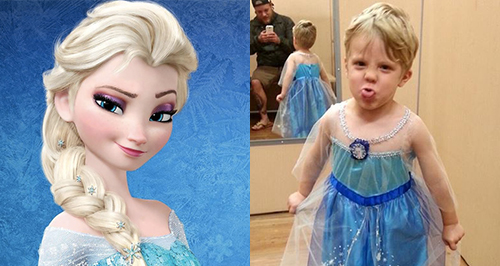 When three-year-old Caiden told his dad he wanted to dress up as Queen Elsa from Disney's Frozen for Halloween this year he didn't batter an eyelid.
In fact, his response went more along the lines of: "Okay son, if you like. And I'll go as Princess Anna."
What's more, he posted this photo of Caiden in an Elsa costume on his Facebook page with an inspiring caption!
He said: "Anyone that knows us, knows we generally let Caiden make his own choices, to an extent. Well, he has decided on a Halloween costume. He wants to be Elsa. He also wants me to be Anna. Game on.
"Halloween is about children pretending to be their favourite characters. Just so happens, this week his is a princess."
Since being uploaded, the post has been shared across social media for more than 22,000 times in less than a week.
Paul Henson is one hell of a dad! And Caiden - good on you son.
Hamleys Toy Store Puts Other Shops To Shame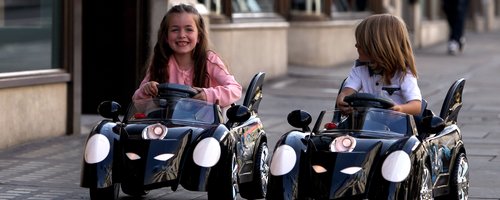 Thankfully long gone are the days when we used to see signs in shops pointing one way for the 'girls section' and the complete opposite for the 'boys area'.
What's more, they were ahead of the curve - waaaay back in 2011, the London based kid's store re-did all their in store signs to gender neutral red and white ones.
So it's bye bye to 'Scalextric' and 'Transformers' on Floor 5 for the lads and 'Hello Kitty' and 'My First Pony' for the little ladies on Floor 3 and 'hello' to a much more forward way of thinking.
Well about time too!