Are You Living In The Luckiest Place To Win The Lottery?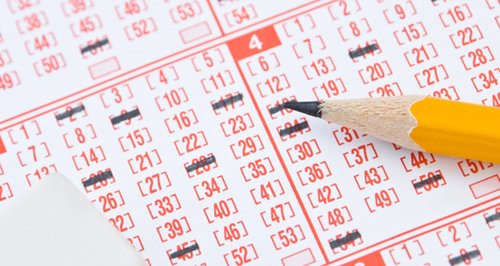 The luckiest county with more chances of winning the National Lottery has been revealed. Is it where YOU live?
Can't seem to catch a break when it comes to winning the lottery? Well, you might want to up and move location if you want to be in with a chance of cashing in.
According to new research, the only way is Essex when it comes to snapping up a cash prize, as the postcode has had more winner of £50,000 or higher per head than anywhere else in the country.
The golden area code includes Romford, Dagenham, Hornchurch, Grays and Purfleet.
We're SO jell!
If you're currently living in the Northern eastern or North Western part of the UK, then you might want to look at living in Teeside or Warrington as postcodes TE and WA followed closely being Romford in most wins per head in the population.
The overall statistics take into account all big prize winners since the Lottery began.
If you live in Birmingham, then you might want to stay put! As the big B postcode remains the location of the most winners of £50,000 or more since the National Lottery began with 1,180 winners so far, which is 127 of the 4,250 millionaires created so far!
Right, we're moving!
The Top 10 winning postcodes in the U.K.
RM – Romford

TS – Cleveland

WA – Warrington

L – Liverpool

IG – Ilford

ME – Medway

NP – Newport

NE – Newcastle Upon Tyne

WN – Wigan

HA – Harrow