You Can Now Buy An ENTIRE Box Of Your Favourite Celebrations!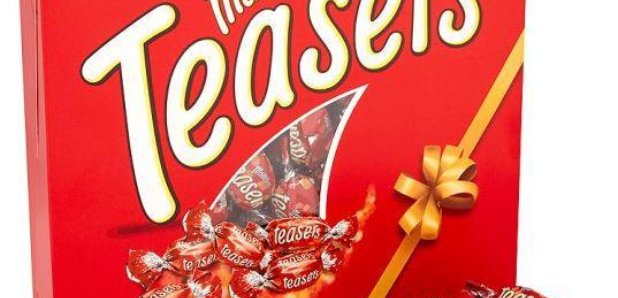 Christmas has come 10 months early! You can buy a whole box of just this favourite chocolate...
Let's be honest, when the box of Celebration's gets cracked out at Christmas everybody dives in looking for the same chocolate.
The Malteaser's 'Teaster'!
It's always been a firm favourite and now FINALLY Mars who make Celebrations have listened to our prayers and answered with sometime amazing...
If you didn't win our #fridayfreebie - our new #Maltesers #teasers gift box is available exclusively @Tesco now! #sharethelove pic.twitter.com/EIc8oPLNgZ

— Celebrations (@UKCelebrations) January 27, 2017
AN ENTIRE BOX OF TEASERS!
Gone are the days of searching around for a Teaser only to be disappointed when you pull out a Bounty!
For £3.00 you can grab a 284g box from Tesco enough for the whole family...or just yourself.
The treats have been launched especially for Valentines Day so drop enough hints and your loved one might buy you a box!