Mark Wright Better Watch Out! 6 Outrageous Stag Do Pranks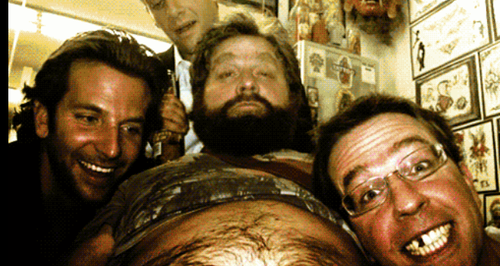 If you thought 'The Hangover' was the most outrageous stag do ever, then you wanna check out these crazy antics…
Nuns, strippers, dwarfs and plenty of bare bottoms could be on the cards for our very own Mark Wright as gets ready to celebrate his last few weeks as an eligible bachelor ahead of his wedding to Michelle Keegan next month.
S.T.A.G meets L.A.P.D!
Wealthy financer Ben Goldsmith made sure he organized a stag do his pal Alex Tullock would never forget by getting him arrested just days before his wedding!
After a raucous night out, the groom and two friends had their hotel room raided by police at 2am before being arrested and detained in an interrogation room for 2 hours. They had no idea what the charges were only that he would be in the cells long enough to miss his wedding.
Turns out the best man had used an entertainment company to orchestrate the whole thing, even worse the entire stag party had been watching the ordeal behind two-way mirrors!
Seeing Double!
One poor bridegroom was left with double vision on his last night of singledom after being accidently kicked in the head by a stripper during a lap dance! He was later awarded $650,00 in compensation…we wonder how many rounds they bought with that!
Nuns On The Run!
A group of men got themselves into a spot of trouble with the law after being charged with "scandal and misrepresentation of a costume or uniform" for flashing their bare bottoms whilst dressed as nuns. Luckily, they walked free when nobody showed up in court to testify that their behaviour was actually offensive.
A Leap Of Faith!
This has to be the cruelest prank of all! A devious group of guys managed to dupe their groom-to-be into thinking he was just seconds away from doing a bungee jump! First they blind folded him, harnessed him up and subjected him to a nail-biting countdown. Luckily for the panicked groom, his big plunge was into a swimming pool not off a cliff!
Security Fail...
A stag party played the ultimate prank on their groom-to-be when they planted a naughty toy in his hand luggage.
The unknowing groom was left-red faced when security pulled out the sexy item much to the joy of his crew who had been filming the whole thing!