The Internet Is Freaking Out That Matthew McConaughey 'Appears' In A Photograph From Over A Hundred Years Ago
While Kim Kardashian, Zayn Malik and Adele are all getting to meet their real-life doppelgängers, Matthew McConaughey won't be able to do the same...
One Reddit user was riffling through some old family photos to find a picture that had a striking resemblance to the Magic Mike star.
Redditor EmberRainbow - who's real name is Sanders Parker - shared the post to the internet forum captioning it: 'My Great Great Grandfather looks just like Matthew McConaughey.' Since then, the post has been seen by over a million users.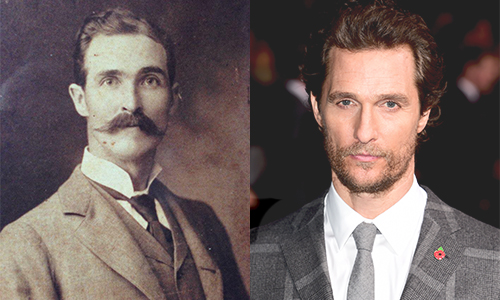 Picture | Imgur/PA
The man in the photograph is Dr. Andrew Sanders and looks just like the A-list celeb! In fact, we'd go as far as to say it could be McConaughey himself, in costume for a period drama!
Sanders told ABC News: "The likeliness is uncanny. It was too good not to share!"
And we're so glad he did.