This Packet Of Milky Way Magic Stars Has The Internet Freaking Out.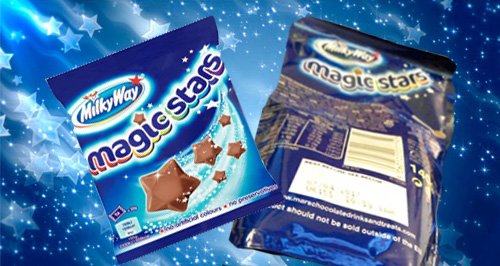 Forget the Brexit debate, for chocolate lovers there could be a very serious issue at hand....
There may be a divide across the nation as to whether Britain stays in the EU, but it seems as though a very important issue has been overlooked and it could strike crisis for chocolate lovers everywhere!
Well an eagle-eyed chocoholic appears to have made up his mind about the controversial topic after spotting a BIG problem on a packet of Milky Way Magic Stars.
User Ben uploaded a picture of the popular treat and it wasn't long before Twitter went into a frenzy over the fine print on the packet.
The packet reads "Product should not be sold outside of the EU", which prompted him to joke: "Reason number 183270 for staying in the EU."
Reason number 183270 for staying in the EU pic.twitter.com/cPAoaRmaf1

— Ben (@Swarley_94) May 29, 2016
In a hilarious turn of events chocolate lovers across the internet were left in crisis as they pondered the possibilities of a life without Milky Way if Britain decides to opt out of the EU next month.
The message has since been retweeted 16,000 times and liked 20,000, with many flocking to the social networking site to give their opinion on the tongue-and-cheek issue.
I honestly can't live without milky way magic stars so that really does make me rethink my stance on the EU

— lily (@moonstonedlily) May 30, 2016
Ngl that milky way magic stars picture has me preparing for smuggling runs over to france and back when the time comes.

— Phil Shepherd ♔ |-/ (@TheAsgardian) May 30, 2016
However, if you're a chocoholic with a penchant for Magic Stars, then don't worry you won't have to sneak across the border to get your fix as we can in fact STILL enjoy them even if Britain does decide to leave.
The viral tweets has led to a full investigation, by which Buzzfeed News Editor Alberto Nardelli confirmed that Milky Way Magic Stars will still be sold in the UK.
Glad my tweet led to a full investigation https://t.co/1eb2TvgJOI

— Ben (@Swarley_94) May 31, 2016
Phew! Well whether Britain is in or out, at least this is one less thing we have to worry about!