Monopoly Have Launched A Helpline To Defuse Family Arguments This Christmas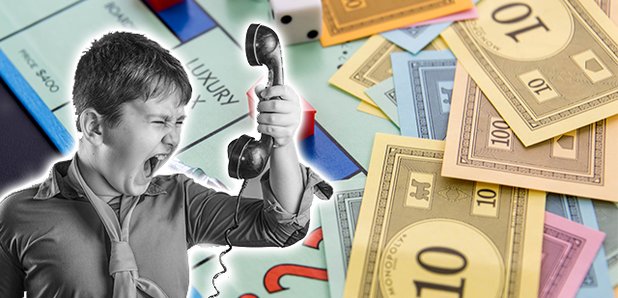 Hasbro, the people behind Monopoly, are launching a helpline that will run from Christmas Eve to Boxing Day to mediate family arguments caused by the game. There will also be an option to donate to Childline.
It's Christmas Day and you've finished opening presents, you've eaten the feast and there's a few more hours of waiting until the Doctor Who special to start on TV. You know what this calls for? A game of Monopoly.
You've not played it in a while and it seems like a great idea. Even Granny can get involved in this one! As you set up your counters and roll the dice, you suddenly remember why it's been a long time.
Disagreement over the rules start to bubble, players begin to seethe and then someone will try and steal from the banker.
Before you know it, the family friendly board game descends into chaos, disarray and quite possibly a divorce.
But it doesn't have to end this way.
Hasbro, the games firm that makes Monopoly, has announced that it will be operating a special hotline from Christmas Eve to Boxing Day, offering mediation on any game-based arguments.

Picture | iStock
Craig Wilkins, Marketing Director of Hasbro UK & Ireland said: "We'll have experts on hand with the official rulebooks to instantly settle any disputes, and advice on how to resolve common complaints, with each person also having the opportunity to make a donation to Childline when they call."
For help de-escalating any Monopoly-related conflict over the Christmas period, you can contact the Monopoly Hotline on 0800 689 4903.
Save that number in your phonebook and add it to your favourites because let's face it, you're going to need it.
Or alternatively, forget Monopoly and opt for charades and the whole ordeal will be over with before the Doctor Who Christmas special.