Can You Tell Which Famous Actress This Mum Resembles?
14 June 2017, 09:59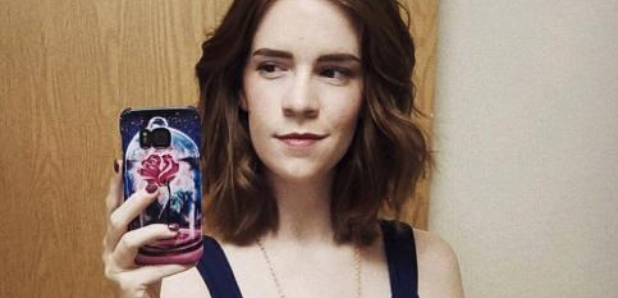 Kari Lewis looks like a ringer for this Hollywood actress, but for a while she didn't know who!
If you looked like one of the world's most famous actresses you think you would know or be told once in a while!
But for a good amount of time Kari Lewis had no idea she had an uncanny resemblance to Harry Potter and Beauty and the Beast actress Emma Watson.
The mum from Indiana, USA only realised she had a celebrity doppelgänger when two teens stopped her in a local post office and pointed it out.
And we must say we can't help but agree!
She has the same mousy brown hair, brown eyes, chiselled face and bold brows just like the real Emma Watson....
She told Buzzfeed: "I didn't know who Emma Watson was when I was first spotted at a postal office and a couple of young girls told me I looked like 'Hermione Granger'.
"I had no idea who Hermione was, nor have I ever heard of that name, at the time since this was when the first Harry Potter film was released."
Since the revelation about how much she looked like the Hermione Granger actress, Kari has now fully embraced it and cosplays in many of Emma's characters.
She attends cosplay events in full Hogwarts uniform which delights fans of the Harry Potter franchise and the new Beauty and the Beast film.
Her costumes are extremely accurate and she portrays Hermione in various outfits from across the Potter universe including her famous school uniform and her iconic hoodie and denim jacket look from the later films in the series.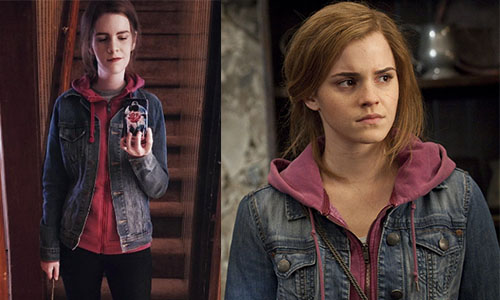 Picture: Instagram/Warner Bros
She explained that "If it wasn't for those two young girls, I probably wouldn't have known about Harry Potter until a bit later. I think they sort of started my dive into the Harry Potter universe."
"It's super cool because I've always related to Hermione in the books (smart, bossy, avid reader, etc). So, it makes cosplaying as Hermione at conventions a thousand times better!"