Photoshop Joker Transforms 'Game of Thrones' Characters With Nicolas Cage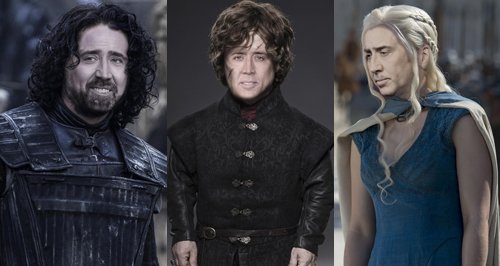 We just can't look away from these creepy photoshopped images of Nicolas Cage's face superimposed on 'Game of Thrones' characters...*shudder*
We thought we'd seen everything, but then we discovered these weird photoshopped images of Nicolas Cage's face on iconic 'Game of Thrones' characters. Mind Blown.
Reddit user CarlosDanger100 obviously had some time to kill as he's superimposed American actor Nicolas Cage's face on all our favourite GoT characters', including Bran Stark, Ned Stark, Jon Snow and Daenerys Targaryen.
The results are pretty creepy tbh...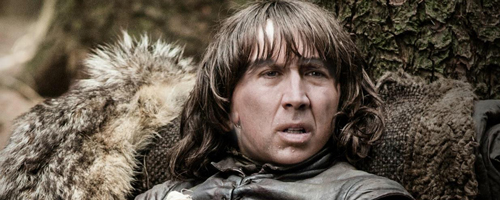 In the true spirit of journalism *ahem*, we did a bit of online sleuthing and discovered that Nicolas Cage is a pretty prolific meme across Reddit, Imgur and Tumblr. Yep, the actor's face crops up A LOT!!
There's also a craze called 'Caging' - a type of practical joke that involves taping pictures of Cage's face to random objects in someone else's home. We promise we're not making this up!
This is said to be an extension of 'Nic Cage as Everyone', an online phenomenon that sees Nicolas Cage's face put onto famous celebrities' bodies just for the fun of it.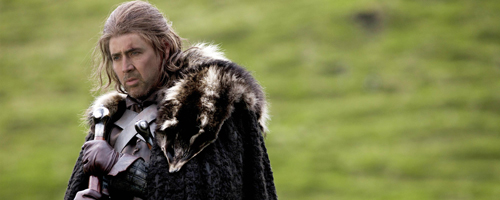 Well, at least the cast of 'Game of Thrones' have now had their Nicolas Cage makeover.
Maybe we should put bets on which ground of people will be 'Caged' next...
What do you think?