This Postman Creates Fake Post To Keep A Very Cute Pet Dog Happy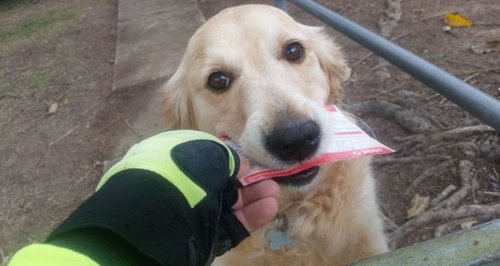 Australian postman Martin Struder can't bear to disappoint cute labrador Pippa on his rounds...
Is there anything cuter than a perfectly well-behaved pet dog?
Lovely labrador Pippa lives in Brisbane, Australia, but instead of just digging up bones in the garden she LOVES collecting post!
Her postman is Martin Struder, who shared some wonderful pictures of Pippa on Facebook.
In fact, Pippa loves collecting post so much that she gets upset when there isn't any. Awwww!
So, Martin came up with a cunning plan...just make some post up to keep Pippa happy.
Martin said on his Facebook page: "Sometimes, Pippa comes out for the daily delivery but there's no mail for her to collect. So I have to improvise."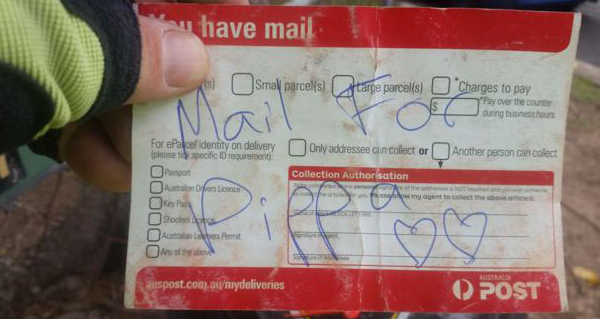 How unbelievably cute is this little card for Pippa? We want to give both of them a hug!
Martin's Facebook post has gone viral and has now been shared more than 9,000 times. As if we needed anymore proof that we love our pets!
Perhaps this proves that the stereotype of angry dogs chasing postmen away is false?
Let us know, do you have a post-loving pet or a post-fearing pooch?