Puppy Love! This Pooch And His New Owner Found Each Other In The Most Unlikely Way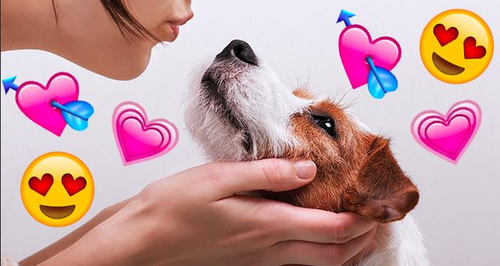 This persistent pooch found himself a new owner in a story that will absolutely melt your heart!
We all know dogs are man's best friend, but this adorable pooch and his new owner found each other in an unlikely way!
Olivia Sievers is a German air stewardess and regularly visits Argentina as part of her job.
On one such trip to Buenos Aires, Olivia discovered a street dog outside her hotel. Feeling sorry for the pooch, she played with him for a while and gave him some food.
This gesture of goodwill really struck a chord with the dog and he then began to spend every night outside the hotel waiting for Olivia.
She decided to call him Rubio and gave him an airline blanket to make his nights on the street outside the hotel a little comfier.
When Olivia took her flight home to Germany, she thought she would never see Rubio again but amazingly, the next time she visited Buenos Aires, Rubio was right where she left him, waiting!
Completely charmed by the affections of the pup, Olivia tried to help him get adopted, but Rubio escaped and returned to the hotel - it must be love!
Feeling like it was inevitable, Olivia decided to get the necessary paperwork to bring Rubio back to Frankfurt and a couple of weeks ago he flew to his new home with his new owner.
And they lived happily ever after! Aww!