5 Reverse Poems That Will Blow Your Mind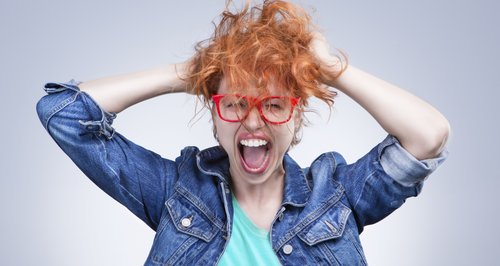 No way hozay! These insightful passages can be read from top to bottom or from bottom to top - each with two completely different meanings. Check them out...
Get ready to have your mind blown!
Poetry can often have a powerful message but that's doubly true of reverse poems.
In case you didn't know, a reverse poem is a passage which can be read from top to bottom or bottom to top. Yes, really.
The poem will often express opposite opinions depending on which way you read it so it can really make you think.
Check out five reverse poems we've found that will take your breath away.
Anorexia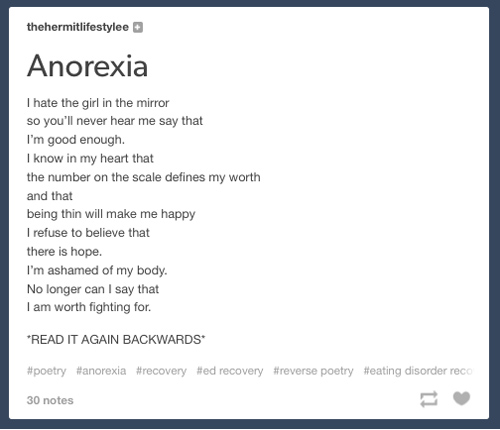 The Worst Day Ever
July 22, 2015
I Wish You'd Disappear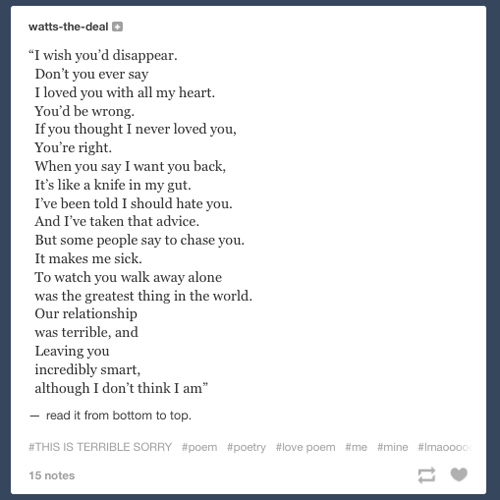 Our Generation
Read this... My 14 year old brother wrote this... Crazyyyy pic.twitter.com/RzvhJU1LUN

— Derek Nichols (@DerekNichols0) February 26, 2014
Loneliness