Cheeky Seagull Ruins Picture With The Best Photobomb EVER!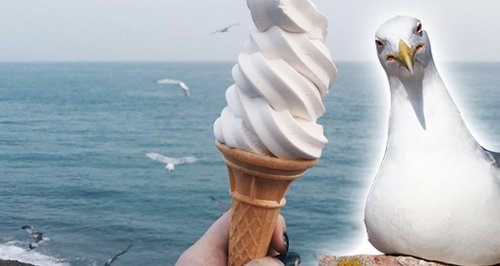 What are the chances of this happening?!
We're often told that we should stop looking at life through a lens, look up from our phone screens every once in a while and not to chase those desperately sought-after 'likes'. Apparently we miss what's going on right in front of our eyes.
At least that's how the seagulls feel. And how do we know this? Because we have photographic evidence.
When Instagram user dalyntara was capturing her day out on Brighton beach in one, perfect ice-cream-at-the-seaside photograph, a cheeky seagull swooped down for a bite of her ice cream!
What are the chances?! We all know that seagulls are cheeky when it comes to food but make sure that you eat your fish and chips in a safe place on your next trip to the seaside.
Oh and maybe try living in the moment instead of looking through your phone screen. The seagulls want it that way...