Shopper's Fooled By Make Up Artist Into Thinking She's Zayn Malik!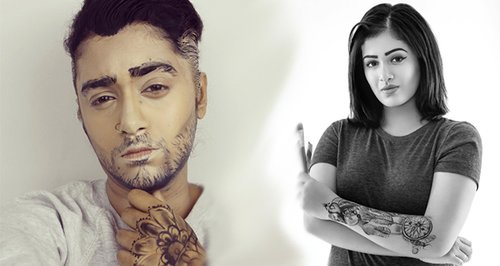 To be fair, if we saw Pillowtalk star Zayn Malik wondering around our local mall, we'd probably rush up to him to ask for a selfie, which is exactly what these shoppers did.
However, the customers at Dubai's Mall of the Emirates were totally fooled by the trickery of talented artist, Alicia Goveas.
Alicia put her skills to the test and painted her face to look like Zayn's, using some good old contouring techniques and using eyeliner to recreate Zayn's facial hair and tattoos.
After putting on a hoodie and hiring two wrestlers from Dubai Pro Wrestling Academy to pose as body guards, Alicia's plan was fool-proof.
And it's not just Zayn Malik Alicia can recreate. Her Instagram page shows that she can take on any celebrity she puts her mind to. Here are some of our favourites.
Amen to Mother Theresa:
Game of Throne's Kahl Drogo is uncanny:
Kanye, is that you?
Winter is coming...
The Nelson Mandela's transformation is incredible:
And she even used body art to pay tribute to Prince:
We can't blame the Dubai shoppers for getting confused. Alicia's skills are incredible!