You'll Soon Be Able To Go For A Swim 115 Feet In The Air
16 June 2017, 17:03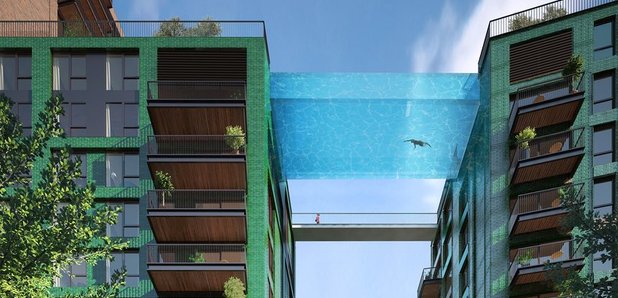 If you're not a fan of heights this might not be for you!
If swimming in an ordinary pool is just too tame for you these days then a high octane option will be available for you soon.
The latest high rise addition to London's skyline is set to be none other than a swimming pool!
As part of the swanky Nine Elms property development on the South Bank of the Thames the aquatic feature will be built a whopping 115 feet in the air so isn't for the fainthearted.
To put that in perspective for you it's just shy of the height of Tower Bridge which stands at 137 feet tall.
The crazy creation is part of a new building project and will link two ten story buildings together (don't worry, there is a walk way for those who don't fancy taking a dip).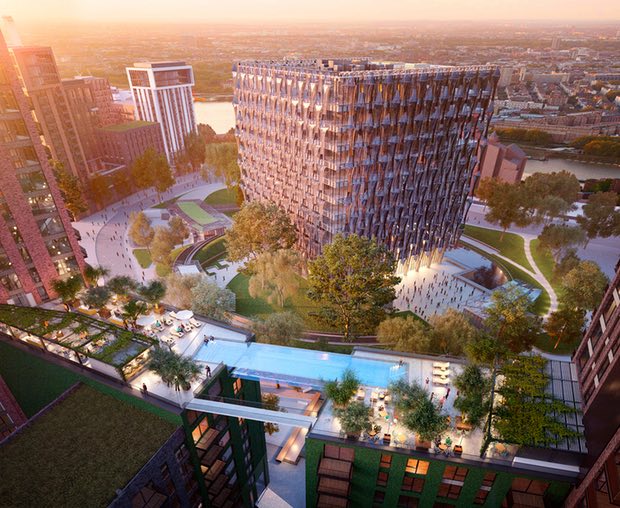 The development also contains a whole spa as well as a bar which will be open during the summer months on the 'sky deck' on top of the block of apartments.
So it's safe to say, if you're not one for heights then you may want to give this a miss!
Although if you love the sound of it and would jump at the chance for a daily swim up high then maybe you might consider buying one of the plush apartments? However the prices are start at an eye watering £602,000 so maybe not...
One of the heads of the project explained his vision for the sky pool to The Guardian. He said: "My vision for the sky pool stemmed from a desire to push the boundaries in the capability of construction and engineering, I wanted to do something that had never been done before"
"The experience of the pool will be truly unique, it will feel like floating through the air in central London."