Son Pranks His Mum By Sending Her To Tesco For Pokemon Go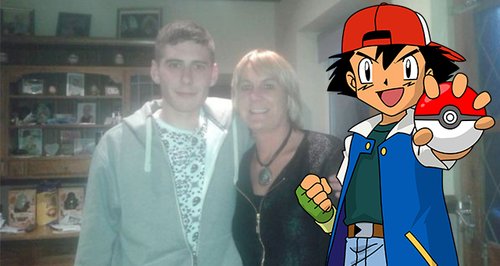 This makes us cringe so much and we definitely feel sorry for Sharon!
Sometimes, it's really tough being a mum. Particularly when you're tricked into being made to look like fool by your son. But hey, that's why we have kids, right? To spice things up!
Sharon Wall, 48, from Lytham St Annes, decided that she wanted to get involved with what everyone is talking about: Pokemon Go. So she asked her 22-year-old son Nathan for help getting hold of the game.
Nathan seized the opportunity to pull a prank on his mother. Instead of telling her that she can download the app on her phone, he told her that she had to go to Tesco to pick it up.
And we don't mean picking it up off the shelf. Oh no. Nathan told her that she had to have a card with a code on it, and to get it she must whisper in the cashier's ear a quote from the Pokemon theme tune: 'I want to be the very best.'


Picture: Facebook/Nathan Wall
Despite smelling a rat, Nathan's mum went along with it and poor Sharon did indeed approach a cashier. And her wonderful son filmed the whole thing.
"The people in the shop realised what happened and found it hilarious," Nathan told LadBible, "I wouldn't say I got in trouble but I felt guilty for about 30 seconds. She took it in good spirits and is convinced she's going to get me back."
Oh Nathan, never take on your mother. She'll ALWAYS win...