The Ten Most Ridiculous Time-Wasting 999 Calls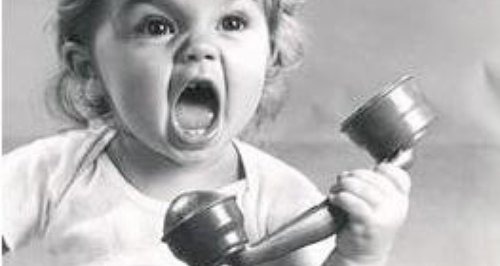 The police have released a list of the worst time-wasting emergency phone calls, including someone who called searching for a bacon sarnie in the early hours...
Have you just been served a cold kebab and find yourself furious at the injustice of it? Maybe you've overslept and realise that you're going to miss a flight so need a last minute speedy get-to-the-airport-now ride? Or while drunk, you're wondering where the best place to get a bacon sandwich at 4am might be?
Who you gon' call? Not the police. OK?!
Yep, this is real, this actually happened. Complaints about cold kebabs and clowns overcharging for balloons were just some of the ridiculous 999 calls made across England over the festive period. So in order to remind the public that calls to the number are for emergencies – and not just when you fancy a chat, the Met Police has released a list of 10 of the worst calls, including one about where to get a bacon sandwich.
Here's the full list of the top ten most ridiculous time-wasting calls...
1. A woman calling to say she had bought a cold kebab and the shop would not replace it
2. Callers who missed their alarm and were going to be late for a flight wanting officers to take them to the airport.
3. A woman who had seen a clown in London selling balloons for £5 each, which was much more than other clowns were charging.
4. Callers in distress because their low-fuel indicator light had come on.
5. A man calling to say his 50p coin was stuck in a washing machine at his local launderette and he wanted police to retrieve it.
6. A man who did not have change for a parking machine claiming staff at a car park had kidnapped him because they were refusing to let him out for free.
7. A caller who dialled 999 at 4am on a Saturday morning and asked: "Where is the best place to get a bacon sandwich right now?"
8. A man who called 999 as he was advised to call 111 but did not know the number.
9. A woman who wanted police to deal with a couple of noisy foxes outside her home as they were preventing her from sleeping.
10. A woman who dialled 999 to say there were men in her house trying to take her away. The men in question were police officers who had come to arrest her.
Think carefully before calling 999. And if you need to contact the police in a non-emergency, you can call 101.