Rara, Titus And Quail: Tatler Reveal The Poshest Baby Names For 2017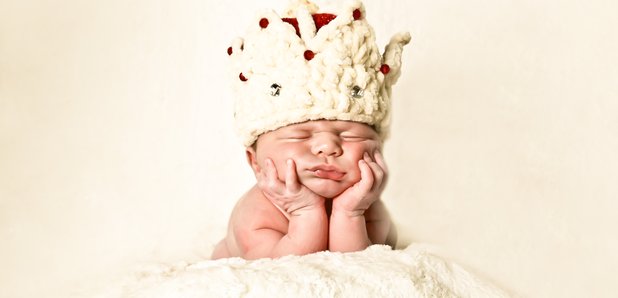 If you're looking to expand your family in 2017 or you're already expecting a baby then you're probably already taking on the almost impossible task of choosing the perfect name for your baby.
"What's in a name?" you may be asking. Everything, obviously! The name you give your little human will be with them for the rest of their lives, so it had better be a good one.
So how about Figgy or Hum for a girl? Or Quail or Wigbert for a boy? Yep, we can pretty much hear your brains going in to overdrive.
Forget the names that celebrities call their kids. Forget Brooklyn, Apple or North. In fact, if you're thinking posh, forget Rupert or Cecil because Tatler annual list has taken the posh name game to new heights.
Now, of course we're not saying that posh names are a bad thing but some of these names are quite a mouthful!
If you want your child's name to stand out on the school register then how about Czar-Czar? Or Npeter (of course the 'n' is silent)?
If you're looking for some of the poshest inspiration, Tatler have the perfect solution for you. Check out the full list below.
Girls
Alfreda

Blanche

Czar-Czar

Debonaire

Estonia

Figgy

Gethsemane

Hum

Idabelle

Jori

Koala

Lark

Monaveen

Nancy

Opal

Power

Queenie

Rara

Scar

Tansy

Una

Vervain

Wendy

Xanthe

Yellow

Zenia
Boys
Aubyn

Barclay

Cassar

David

Euripides

Fenston

Gustav

Hickman

Innsburck

John

Kenneth

Ludlow

Mao

Npeter (the 'N' is silent)

Ormerod

Prince

Quail

Ra

Stourton

Titus

Uxorious

Victory

Wigbert

Xman

Yak

Zebedee
The magazine insists that these names "are the real deal" and that anyone who suggests otherwise cannot be trusted.
Last year the UK's most popular baby names for girls included Amelia, Olivia and Isla while Oliver topped the list for boys.