WATCH: Adorable Moment Teen Owl Gets The 'Hoots' For A Giant Statue
17 August 2017, 17:09 | Updated: 17 August 2017, 17:18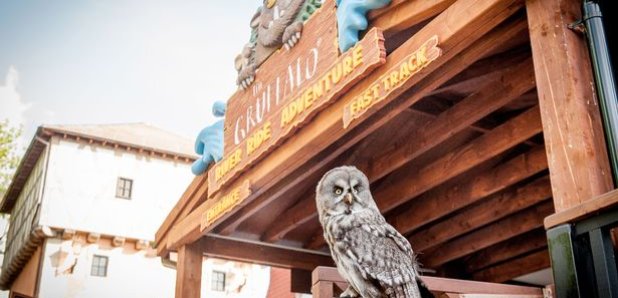 Zoo keepers at Chessington World of Adventures Resort, have discovered an unlikely romance. It takes 'twit twoo to tango'....
Just like any other teenager, owl personalities have a tendency to change as they mature, so the Zoo Team are reducing stress, by introducing one teenage bird to a calming owl influence - a statue on The Gruffalo River Ride Adventure.
Only, the owl, Zodiac, got a little too attached to the statue... ­
In this natural phase of puberty, Zodiac, the one year old Great Grey Owl, is now spending every morning with the statue on the new ride, as the Zoo Team have discovered he becomes much calmer, likes to sit and watch the other bird, and leaves with his feathers unruffled.
Every stable relationship takes 'twit twoo to tango', so unfortunately Zodiac may be barking (or hooting) up the wrong tree with his affections, but his daily romantic antics do keep the Zoo Team 'owling with laughter.
Lisa Britton, Zoo Manager at Chessington World of Adventures Resort, said: "At the Resort we like to keep all our resident animals as happy as possible, always thinking of ways to minimise any stress as their bodies go through natural developments. When we first took Zodiac into the new Gruffalo ride we were overwhelmed with how quickly he became besotted by the image of a much larger owl.
"We don't have the heart to tell him that his love maybe on the unrequited side, but it definitely keeps him happy!"