The 'Cash Me Ousside' Girl Has Had A Stunning Makeover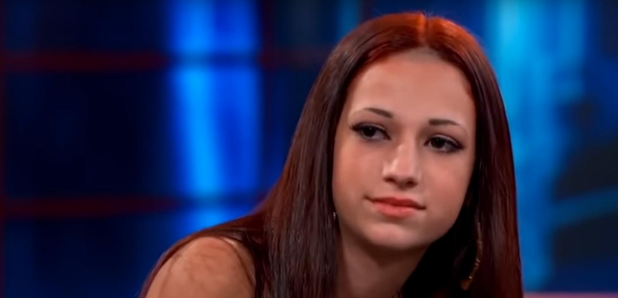 Danielle Bregoli is a bonafide viral sensation.
We've all heard the immortal words "Cash me ousside, how bow dah?".
If you haven't, you might be unfamiliar with Danielle Bregoli, the teenager who shot to viral fame when she appeared on American talk show Dr. Phil last year.
After being scolded for bad behaviour, which was driving her mum up the wall, Danielle challenged the audience with the hilarious catchphrase.
This sparked countless memes and Danielle now reportedly makes huge amounts of money for personal appearances and reportedly plans to charge punters to attend her upcoming 14th birthday party.
And her rise to stardom doesn't stop there. Now Bregoli has undergone an amazing transformation, posting some fashion shoots to her Instagram account, which – unbelievably – has almost eight million followers.
"I been down so long it look like up to me," she wrote in one of the captions, quoting a lyric from the Drake song 'Fake Love'.
One commenter noted that "she should model more and do this instead of being a bad influence." Preach!
Another said: "Girl you are so pretty, you just need to wisen up and be a better influence to these young girls out there.""
Whatever you think of Danielle, she scrubs up well. How bow dah?