Ssh! The Secrets About Disney World That You Never Knew...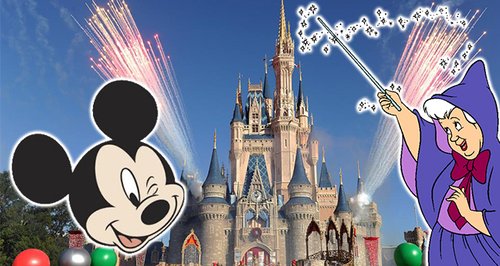 Have you ever wondered why the streets at Disney just smell SO GOOD?
There's a reason why the world of Disney is called the Magical Kingdom and it's not just because it's the home of Mickey Mouse.
It's a place where your dreams come true - and that counts for children and adults alike. Who isn't excited when they get to meet a real life Disney Princess?
When you're skipping along the Main Street heading towards Sleeping Beauty's Castle, you seem to forget all of your troubles in the real world, and there's a reason for that. And here are the secrets that keep the magic alive...

Ever notice that you never seem to see a Disney employee wandering around the park? That's because there are tunnels under the park which let staff move from place to place.

Walt Disney preferred to be called by his first name only, which is why all employees have badges with only their first name on. If two employees in one area have the same name, one can choose a new name!

Don't the streets smell good at Disney World? Well that's because they have vents which pump out sweet smelling scents like Vanilla! At Christmas time they change it to a Peppermint scent.

The Cinderella Castle actually contains a hotel room which is only ever reserved for contest winners - you cannot pay to sleep there.

The characters from Toy Story used to have to drop to the floor if someone shouted "Andy's coming!" This is no longer in practice for health and safety reasons. If the characters hear someone shout this now, they will respond with "Andy's at college".

Don't ask Cinderella what she thinks of Snow White. In Disney World, anything out of the characters story or land just doesn't exist, and so characters just simply don't know each other.

Kodak and Disney conducted a study which helped them discover that if they put coloured concrete on the floors of the park, it would reflect light in a way which would create vivid and more attractive photographs.

Disney World is 30,500 acres in size, making it about the same size as San Francisco!

If you visit the Beauty and the Beast inspired restaurant called Be Our Guest, make sure you ask your waiter for "the grey stuff" to get the secret dish from the menu.

Standing in line is not fun, but if you head to Tom Sawyers Island, take a look around to see if you can spot a paintbrush hidden on the ground. Giving the paintbrush to a member of staff will result in free fast track passes for one ride!