You Can Now EAT Your Prosecco Thanks To This Sweet Shop
9 February 2017, 17:12 | Updated: 9 February 2017, 17:22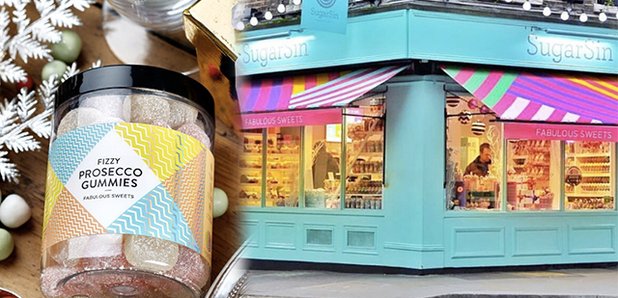 From Prosecco flavoured gummy bears to rum and coke sweets - this alcohol based confectionary store has got it all!
Now that Dry January is well and truly over, you can really indulge in the sugary, alcohol based sweets sold at this ultimate sweet shop.
No, we're not talking about hitting up your local boozer. We're talking about a sweet shop that sells alcoholic based confectionary that might just get you a little bit squiffy.
From the outside, SugarSin looks like any other sugary haven with it's bright colours and inviting window display. But on the inside, it's wide array of Pic N Mix comes with a twist - they're all the flavour of your favourite tipple.
The shelves are stacked with Fizzy Prosecco and Rosé gummies, and Rum and Coke flavoured goodies in the form of Cuba Libre sweets.
If you're not into booze - and that's totally okay - SugarSin also caters for the teetotal, vegetarians, vegans and the gluten intolerant, not to mention that there's zero palm oil within their range of sweets.
The shop is based in Covent Garden in London but fear not! Because you'll find SugarSin packs stocked in Waitrose, John Lewis, Lakeland, Selfridges and Scribbler.