Things Aren't Looking Good For The Price Of Freddos!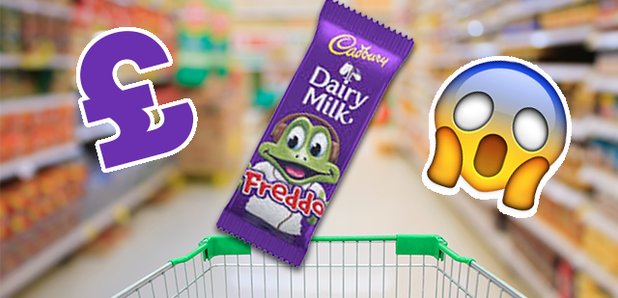 Who all remembers the good old days when you could get a Freddo for a mere 10p?
Over the years, the Freddo chocolate bar has been the poster boy for inflation.
Twenty years ago you'd be able to buy one of the chocolate frogs for just 10p and they've reportedly an average inflation of 4.55% since 2000, much more than the general rate of inflation.
If you wanted to buy one from your local shop right now they cost 25p, but its about to go up again - to 30p!
And as the news has spread people are already fuming about the impending price increase...
I love how the British economy no matter how bad it is is always compared to the price of a Freddo

— Paul (@Hellopaul_) January 13, 2017
I don't want my kids to be growing up having to pay £1 a Freddo #TimesAreChanging

— Mr. NoLegs (@RyanOConnor333) January 13, 2017
The price of a #Freddo will soon be 30p. You thought 2016 was savage, 2017 is off to a great start #endofdays #brokenbritain

— Natasha (@NatashaPea) January 12, 2017
Victims of Brexit have already included beloved Pink Panther wafers, the size of Toblerone segments and even the amount of French Fancies in a pack and it looks like the humble Freddo is it's latest victim.
So what do Mondolez, the company that owns Cadbury's have to say about it?
"Increasing prices is always a last resort, but to ensure we can keep people's favourite brands on shelf and look after the 4,500 people we employ in the UK, we are having to make some selective price increases across our range."
If there's nothing that can be done about the price, can you at least make them bigger? (Pretty please?)